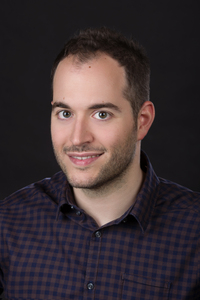 Dimitris Tsapogas
Researcher
Robert Hooke Building, Parks Road, Oxford OX1 3PR
Biography
My research interests lie at the intersection of design, technology, policy, and society, with expertise in interaction design, data protection, privacy, and ethics.
Current Project
At the University of Oxford, I am a socio-legal researcher on an innovation Horizon2020 project entitled PROTECTIVE. This project aims to redefine cybersecurity data sharing by public organisations across the EU, setting the best-practice standards in privacy, ethics, security, analytics and risk assessment.
Background
I have an interdisciplinary background, having completed a PhD in Social Sciences (University of Vienna), an MSc in Interactive Technologies (University of Brighton), and a BA in Philosophy and History of Science and Technology (University of Athens).
More information about me can be found on my personal website.