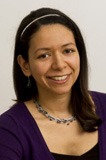 Monica Wilson
HR Advisor
E: Monica [dot] Wilson [at] cs.ox.ac.uk
Wolfson Building, Parks Road, Oxford OX1 3QD
Biography
Education:
The University of Nottingham, BSc (Hons) Computer Science, 2:1
Oxford Brookes University, MA in HR Management, Merit (CIPD accredited)
Publications:
Attfield T.D., Li L., Mak H.-Y., Neal A. N., Toft L.M., Wang Z., Wilson M.C., and Dennis L.A. (2006). 'Induction Challenge OMDoc Manager' (ICOM). Section 11 in Chapter 26, Applications and Project of M. Kohlhase (ed): OMDoc - An Open Markup Format for Mathematical Documents [version 1.2], Notes in Artificial Intelligence (LNAI) 4180, AI Systems sub-series. Springer.
Wilson, M.C. (2003) Mapping Genealogy Trees as XML. Bachelors dissertation. Nottingham.
Wilson M.C. (2014) What influences engagement for Academic, Research, and Support staff in the Department of Computer Science, University of Oxford? Masters dissertation. Oxford: Oxford Brookes University Business School Library.