Royal Institution Masterclasses
Summer 2019, for year 9 (13–14 year old) students interested in Computer Science
The Royal Institution Masterclasses are a series of hands-on and interactive extracurricular activities that are designed to encourage, inspire and engage young people in the creativity and practice of computer science, helping to highlight the links between this wide-reaching discipline and other subjects. Each session is led by enthusiastic speakers from industry, academia and education. They offer students in-depth investigations of topics areas outside of the school curriculum, combining theory with interactive exploration. We aim to open pupils' eyes to the world of Computer Science and hope to inspire them to continue their engagement with the subject.
The Department of Computer Science at Oxford University will host a series of these these computer science masterclasses in Oxford starting in the 2018/19 academic year. The series of six Saturday morning workshops will each last around two and a half hours, and be led by different speakers on various computer science topics. Topics we have run previosuly are: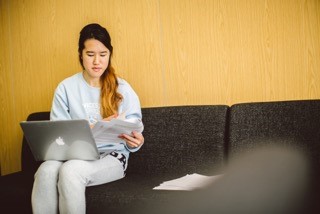 Introduction to Computer Science
Sphero robots
Imperative Programming
Turtle graphics
Computing meets Biology
Maths Challenge
The Oxford RI Masterclasses in Computer Science are supported by Morgan Stanley and University of Oxford's Department of Computer Science to bring you an series of lectures to cover the theory and practical elements of computer science, plus practical sessions to implement the theory covered in lectures, in hands-on lab sessions.
Audience
The Ri Masterclass series is aimed at year 9 students and so is designed to reach out to young people before they embark on the next stage of their school careers and begin to choose options. Attendees are required to attend all six classes in a series. Having completed the first year of the programme, we very much hope students will continue to participate in a more advanced programme next year. Funding permitting, we hope to run a third year of the programme for the same cohort of students in 2021. The 2020 and 2021 Ri Masterclasses will also run over six Saturday mornings. By engaging with students in this way it is hoped to build a network of engaged and inspirational young people who are likely to consider undertaking Computer Science a higher level whether in Oxford or elsewhere in the UK or indeed the world.
The attendees are invited from state schools in Oxfordshire, Berkshire, Swindon, Gloucestershire and Buckinghamshire. The maximum number of students per masterclass will be 24. Eligible schools are invited to nominate up to two attendees. If the nominating school accepts female pupils in Year 9, then at least one nominee should self-identify as female.
Nomination criteria
Eligible schools may nominate up to two students to attend the Masterclasses, according to the following criteria:
Must be enthusiastic about mathematics and computer science.
Must be academically strong, in the top 20% of their year. If a pupil is close to this mark, some flexibility is possible at the discretion of the school representative.
Must not already be participating in the Ri Masterclasses in Mathematics.
If several pupils match the criteria above, then it is up to the school representative to add any additional criteria to identify their top two candidates to attend the masterclasses.
If the nominating school accepts female pupils in Year 9, then at least one of the two nominees from each school must identify as female.
When and Where
Department of Computer Science, Wolfson Building, Parks Road, Oxford, OX1 3QD, 9:30am to 12:00pm (please arrive from 9am for a 9.30am start) on each of the following dates: 8 June, 15 June, 22 June, 29 June, 6 July, 13 July 2019.
You must have been nominated by your teacher and confirmed your attendance prior to visiting.
What last years participants said:
'I have gained a lot of experience and knowledge and I love computer science even more'
'I didn't know that computer science can be implemented in other subjects like biology'
'I now have more of a passion for computing as I thought it slightly boring. I've also learnt things that will hopefully help me in school'
FAQs:
How much does it cost to attend?
This programme is free. There is no canteen available on site; however, squash and biscuits will be provided. Attendees will also need to organize their own transport to Oxford. (See below).
How do I sign up?
Teachers in eligible schools are asked to nominate two students to attend the class. Nominated students (with the help of their parents/guardians) will then fill out a short online application form. As there are limited spaces, a selection committee will select the best-suited candidates.
Teachers, to receive information on how to nominate students from your school, please contact us via CSRIMasterclasses@cs.ox.ac.uk using a school email address and we will send you further details.
Nomination deadline is: 5pm on Friday 19 April 2019 for the 2019 student cohort. Applications will open during working hours on 18 March 2019.
How will the Ri Masterclass candidates be selected?
We aim for at least 50% of the cohort of students to self-identify as female. Candidates from schools who've not engaged with Computer Science outreach events in recent years will also be prioritised. We will also use ACORN and POLAR data to prioritise students:
ACORN is a classification of residential neighbourhoods which measures the socio-economic wealth of the area you live in. ACORN looks at the attributes of households in your area and covers health, retail and leisure aspects. We will prioritise students who come from a low socio-economic status background, which is classed as an ACORN 4 or 5 category. You can check which ACORN category your postcode comes under, on the ACORN website. Please note that you do need to register before accessing this information.
POLAR(3) measures the rate of progression to higher education in your area. We will prioritise students who come from an area with a low rate of progression to higher education, which is classed as a POLAR(3) Quintile 1 or 2. You can check the quintile of your postcode here. In cases where POLAR(3) information is not available, we will attempt to use the new POLAR(4) information.
Do attendees need to have studied computer science or ICT to attend?
No, we do not expect any prior knowledge in the field of computer science. We do however, we require students to have a strong mathematics background in year 9 in order to be selected. We also ask for enthusiasm to learn, and an interest in either Maths or Computer Science.
How do I get to the venue?
The Department of Computer Science - Wolfson Building - is on the corner of Keble Road and Parks Road in the St Giles area of Oxford — maps and directions can be found here. Please use the No. 7 Keble Road entrance, labelled "OeRC". We strongly recommend that you use public transport, if at all possible. If you do travel by car or minibus, please note that parking in the city centre is very limited. There are several Park & Ride bus services which run from car parks on the outskirts of Oxford. If you are brining a minibus please note the Council's pages on access for High Sided Vehicles at Park and Rides.
Who are the organisers?
The series of RI Masterclasses in Computer Science, to be held at Oxford University, is an initiative supported by Morgan Stanley, and run by The Royal Institution.
The Royal Institution's (Ri) purpose is to harness science for the maximum benefit of society, encouraging people to think more deeply about the wonders and applications of science through education and heritage activities for people of all ages and backgrounds. These include the world-famous Christmas Lectures; public talks from the world's greatest thinkers in its historic lecture theatre; a national programme of Masterclasses for young people in mathematics, engineering and computer science; hands-on science workshops in its Young Scientist Centre; animations and films from its award-winning Ri Channel and the preservation of its scientific legacy through the Faraday Museum and archival collections.
The Department of Computer Science at Oxford University is home to a range of graduate and undergraduate degree courses, and internationally significant programmes of computer science research. As part of its outreach programme the Department of Computer Science at Oxford is dedicated to engaging with as many young people as possible who have an interest in computer science and its far-reaching applications.
What should I bring with me?
A big smile and lots of enthusiasm. Something to make hand-written notes with would be useful. Refreshments will be provided free of charge.
Do I need to come really smartly dressed?
It's entirely up to you. The most important thing is that you're comfortable.
I've got a question — who do I talk to?
Please contact us at csrimasterclasses@cs.ox.ac.uk
Please note that the organisers reserve the right to change the programme without notification or to make alterations to the advertised details for the day at short notice.