Contact Us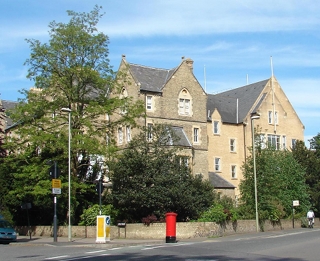 This page gives contact information for the department. You might also be interested in
directions for visitors
(including maps of Oxford and travel routes), or further
information about the department
and its history.
Postal address
Department of Computer Science, University of Oxford
Wolfson Building
Parks Road
OXFORD
OX1 3QD
UK

Enquiries
If you are a student wishing to apply for an undergraduate course you can read more about our Computer Science courses from our pages for prospective students, if you are interested in other undergraduate courses from the University of Oxford please see: www.ox.ac.uk/admissions.
Contacting members of the department
Personal email addresses are of the form:
FirstName.LastName@cs.ox.ac.uk
Web pages, telephone numbers and email addresses of members of the Department of Computer Science are listed on their personal pages.