Inspired Research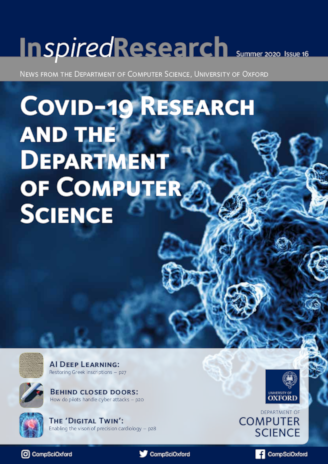 Inspired Research is the twice-yearly newsletter published by the Department of Computer Science, University of Oxford.
Please download the latest PDF version here.
To sign up to receive notifications that a new edition has been published please email editorial@cs.ox.ac.uk.
If you have signed up as an industry partner you will receive a copy automatically.
To learn more about anything you read in these pages please get in touch via editorial@cs.ox.ac.uk.
Past editions