Newsletter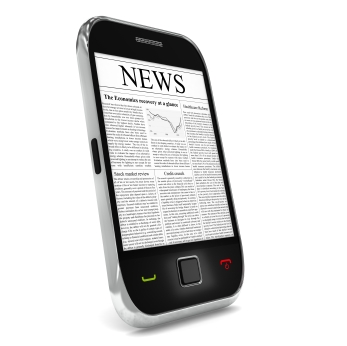 July 2012
1. New Staff
Our new lecturer Ivan Martinovic joined us in January 2012 from Berkeley; his research interests are in network security, and he will be teaching primarily on the MSc in Software and Systems Security. Also, we will be advertising shortly for a new junior lecturer, bringing the academic staff up to eleven. Our Administrative Assistant Anna Dybisz left to work in another part of the university; Chris Williams, who has been covering her as a temp, has just taken up her position on a permanent basis.
2. New Courses
We have introduced some new security courses since the last newsletter. Cloud Security (CLS) addresses security issues in centralized utility computing; it runs in October 2012, April 2013, and November 2013, and there are still places available on the last of these. Mobile Systems Security (MSS) focusses on mobile devices; it runs first in November 2012, but that course is full already - we will introduce further iterations in 2013. We are also planning a new course on Security in Wireless Networks (SWN), with a first iteration in March 2013.
3. Course Places
The Programme is growing quickly, and course places are filling up quickly. Please do think about your programme of study well in advance, to make sure that you can get places on the courses you want. Feel free to discuss course choices with your supervisor - that's what they are there for. We are working on adding additional iterations of over-subscribed courses where possible. And new students, please note that you don't have to start with one of SEM, OOR, and SPR; many other courses are also sensible starting places, including SDM, AGM, REN, MRQ, STE, XML. If you already have reasonable experience with OO, you might skip OOR and go straight into OOD or OOP; if you are interested in a different programming paradigm, you might start with FPR; if you already have a good mathematical background, you might start with DAT.
4. Fresh Assignments and Resubmitted Dissertations
You can apply to take a later assignment for a course you attended - either because you didn't submit the original assignment, or because you think you can do better and would like to improve your grade. We are tightening up on the policies around this; apart from in exceptional circumstances, from September 2012 you may only apply for a fresh assignment up to three times during your studies.
Because the colleges are charging continuation fees for students beyond the end of their period of study, we have had to introduce an administrative fee (of £250) for revising and resubmitting a dissertation, analogous to taking a fresh assignment.
5. Matriculation and Re-Enrolment
New students are reminded that they are required to attend a matriculation ceremony within two terms of starting with the Programme. You have to do this in person; it cannot be done in absentia.
For continuing students, it is very important that you re-enrol every year on the anniversary of your original commencement on the MSc. An email reminder and instructions will be sent to you up to four weeks prior to the beginning of the term when re-enrolment is required. Your college will also send you reminder emails to do this by the beginning of term. Failure to re-enrol each year will mean that your student status will lapse and you will not be a member of the University.
6. Official Email
For matriculation, re-enrolment, your termly progress report, and similar matters, you should make sure to respond to relevant communications from your college and the university in a timely fashion. These will be sent to your "official" university email address, which is probably in the format firstname.lastname@college.ox.ac.uk.
In Software Engineering, we can keep track of your other email addresses through our database, and we will use these to keep in touch with you. But the rest of the university can't access this database, and emails from central administration and from college will go only to your "official" address. It is important to check this address frequently; probably the easiest way to do this is to set the address to forward to an account that you have reason to read on a daily basis.
7. Annual Dinner, 27th September
We are holding our annual Software Engineering end-of-summer event in Oxford on Thursday 27th September 2012. The schedule is as follows:
| | |
| --- | --- |
| 15.30 | tea |
| 16.00 | talks |
| 18.00 | drinks |
| 19.00 | dinner |
The talks will include an update on developments in SEP, a presentation on wireless security by new lecturer Ivan Martinovic, and a talk by former student George Svarovsky under the title "From Innocence to Ignorance: Journeys in Life and Software Specification". Tea and talks will be held in the Department of Computer Science (the Wolfson Building), and drinks and dinner at Kellogg College, 60 Banbury Road. The tea and talks are free, but there is a nominal charge of £20 for drinks and dinner. Numbers are limited, and you will need to reserve a place; I'm afraid that we cannot accommodate additional guests. RSVP by 1st September to Jackie, please. We hope to see you there!
8. Review of the Programme
The Software Engineering Programme went through its regular five-year review by the University in February 2012. The review panel were very positive; they reported that we are "seen as a very successful venture in academic terms [...] and as a form of industrial engagement. Those engaged in running and teaching it are commended by the review panel for this."