Newsletter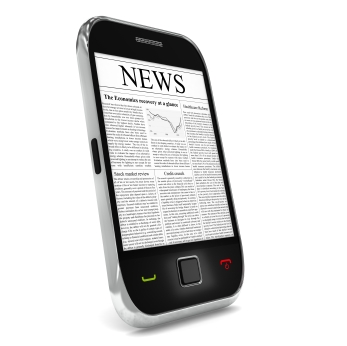 April 2014
1. OPEN DAY AND TRADE SHOWS
SEP will be holding another Open Day, in the Computer Science Department from 10.30am to 2pm on Tuesday 24th June (http://www.cs.ox.ac.uk/softeng/openday/201406/). Do let your colleagues know, in case they are interested in learning more about the Programme. Lunch is provided, but please register in advance so that we can plan for numbers.
We will be exhibiting at the InfoSec show at Earl's Court from 29th April to 1st May. Visit our website if you would like a free ticket; we'll be on Stand B60. We also had a stand in the UK Pavilion at CeBIT in Hanover in March. Please do let us know if you think there are other events at which we should exhibit!
2. MARKING CONVENTIONS
Since October we have been double-marking all assignments, in order to provide additional confidence in the robustness of our assessments. If we have been doing it right, you won't have noticed much difference: the additional check hasn't introduced significant delay, and there is still a single report notifying you of the result and providing constructive feedback on your work.
We are also introducing a new step in the moderation process for assignments, whereby assignment grades have to be approved by a meeting of the examiners before they are released. This is a new requirement from the University, and cleans up a historical anomaly in the process: the grades have always been subject to the examiners' approval, so until now the announcements have always technically been provisional ones, and still subject to revision by the examiners after initial release. We will now release only approved grades; we have introduced a supplementary meeting of the examiners each year in order to reduce delays. We hope you'll find that the slightly longer wait for results is compensated for by the immovable notification deadline and the assurance that the announced grades are final.
3. NEW COURSES
Our course on Interaction Design ran for the first time in February, covering matters such as user experience, contexts of use, prototyping and evaluation, ethics and cultural issues; we are in the process of negotiating dates for subsequent iterations of the course. We have a new course called Building Information Governance, covering topics such as risk, legal issues, standards, business rules; it is scheduled to run for the first time in October.
4. KEEPING IN TOUCH
Alev Haddadieh is your student representative for 2014. In particular, she represents the student body at the Programme's termly Supervisory Committee meeting (Tuesdays of Week 2 of term - next meeting on 6th May). If you have any issues that you would like her to bring up, do contact her on
  alev.haddadieh@kellogg.ox.ac.uk
And depending on your social media preferences, you may want to follow us via one of our outlets:
   https://twitter.com/softeng
   https://www.facebook.com/OXSOFTENG
   https://www.linkedin.com/groups/Oxford-University-Software-Engineering-Programme-1864790/about

5. OTHER DEVELOPMENTS
Niki Trigoni has been awarded support for a Centre for Doctoral Training in Autonomous Intelligent Machines and Systems (AIMS), jointly with Engineering Science; this offers fully and partially funded doctoral studentships in areas such as robotics, vision, machine intelligence, control systems, and pervasive computing.
We are planning to install cafe-style bar shelves in the social area outside the small kitchen near the teaching rooms, in order to reduce congestion during the coffee breaks on courses.
6. HATCHING AND MATCHING
Family news from two of our lecturers: Vojtech Forejt and his wife Lucie announced the arrival of their baby daughter Madlen on 2nd February; and Kasper Rasmussen married Roberta Baronio in Verolanuova, Italy on 29th March. Congratulate Vojtech and Kasper next time you see them!