Trust 2009
international conference on the technical and
socio-economic aspects of trusted computing
Keynote Speakers
Sean Smith
Prof. Sean Smith has been working in information security---attacks and defenses, for industry and government---since before there was a Web. In graduate school, he worked with the US Postal Inspection Service on postal meter fraud; as a post-doc and staff member at Los Alamos National Laboratory, he performed security reviews, designs, analyses, and briefings for a wide variety of public-sector clients; at IBM T.J. Watson Research Center, he designed the security architecture for (and helped code and test) the IBM 4758 secure coprocessor, and then led the formal modeling and verification work that earned it the world's first FIPS 140-1 Level 4 security validation. Dr. Smith has published numerous refereed papers; given numerous invited talks; and been granted over ten patents. His security architecture is used in thousands of financial, e-commerce, and rights managements installations world-wide.
In July 2000, Sean left IBM for Dartmouth, since he was convinced that the academic education and research environment is a better venue for changing the world. His current work, as PI of the Dartmouth PKI Lab, investigates how to build trustworthy systems in the real world.
His book Trusted Computing Platforms: Design and Applications (Springer, 2005) provides a deeper presentation of this research journey. At Dartmouth, his courses---on Operating Systems, Security, and Theory---have all been named "favorite classes" by graduating seniors.
Dr. Smith was educated at Princeton and CMU, and is a member of Phi Beta Kappa and Sigma Xi.
Eugene H. Spafford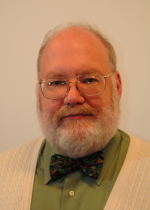 Eugene H. Spafford is one of the most senior and recognized leaders in the field of computing. He has an on-going record of accomplishment as a senior advisor and consultant on issues of security and intelligence, education, cybercrime and computing policy to a number of major companies, law enforcement organizations, academic and government agencies, including Microsoft, Intel, Unisys, the US Air Force, the National Security Agency, the GAO, the Federal Bureau of Investigation, the National Science Foundation, the Department of Justice, the Department of Energy, and two Presidents of the United States. With nearly three decades of experience as a researcher and instructor, Professor Spafford has worked in software engineering, reliable distributed computing, host and network security, digital forensics, computing policy, and computing curriculum design. He is responsible for a number of "firsts" in several of these areas.
Dr. Eugene Spafford is a professor with an appointment in Computer Science at Purdue University, where he has served on the faculty since 1987. He is also a professor of Philosophy (courtesy), a professor of Communication (courtesy)and a professor of Electrical and Computer Engineering (courtesy). He is the Executive Director of the Purdue University Center for Education and Research in Information Assurance and Security (CERIAS).
As of 2007, Spaf is also an Adjunct Professor of Computer Science at the University of Texas at San Antonio, and is Executive Director of the Advisory Board of the new Institute for Information Assurance there.
Spaf serves on a number of advisory and editorial boards, and has been honored numerous times for his writing, research, and teaching on issues of security and ethics. This includes receiving nearly every major award in the field of cyber security, and every award Purdue gives for excellence in teaching and educational development.
Jens Riegelsberger
Dr. Jens Riegelsberger is a Senior User Experience Researcher at Google in London. Prior to joining Google Jens taught as a guest professor at the University of the Arts in Berlin and worked as a UX consultant with LBi in London. He conducted user research projects for the Microsoft Xbox 360 and Amazon, among others. He received his Ph.D. in Human Computer Interaction from University College London. Jens was awarded the 2005 British HCI Best Paper Award, as well as the 2002 British HCI Best Doctoral Consortium Paper Award.