How to apply - Submit UCAS Form and register for MAT
It is very important that you submit a UCAS application form, and separately register to sit the Maths Admissions Test (MAT). Both have the same deadline: 18:00 BST on the 15th October.
We recommend you submit your UCAS form and register for the MAT well in advance of this deadline, so that any last-minute problems can be resolved.
Register for the Maths Admissions Test (MAT)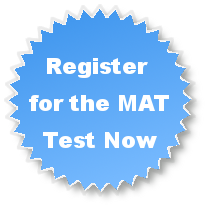 All students applying to Computer Science, Maths & Computer Science and Computer Science & Philosophy undergraduate degrees at Oxford must sit the Maths Admissions Test (MAT). The test is sometimes called the Maths Aptitude Test, the MAT, or the admissions test for Computer Science. It's the same thing. The test is administered by Cambridge Assessment Admissions Testing (CAAT). This company, which administers admissions tests for Oxford and other universities, was formerly known as the Admissions Testing Service (ATS). You sit the MAT in a registered test centre, which can be your own school, although there are open centres too. All candidates sit the test on the same day, a few weeks after the application deadline; this year's MAT will be sat on Wednesday 30 October 2019.
If you wish to take the MAT at your own school, then it must register with CAAT as a centre by 27 September. The process is straightforward but can take several weeks, so make sure you speak to your school at the earliest opportunity. Once the school is registered as a centre, your exams officer will then have to register you for the MAT by the 15 October (18:00 BST) deadline. Institutions can register to become test centres at any time; registration for candidates to take tests opens on 1 September. It is your responsibility, not your school's, to make sure you are registered; please make sure that you receive a five-digit candidate number as confirmation that you are registered with CAAT. Unfortunately, every year there are candidates who disadvantage themselves by not registering in time. If you wish to use an open centre, you can find one on the CAAT website here. If your nearest open centre is a very long way away, there may be another school or other registered institution nearer to you that would be willing for you to take the test with them. Contact CAAT for further advice.
More information about actually sitting the admissions test is given in the next section of this guidance.

Submit a UCAS Application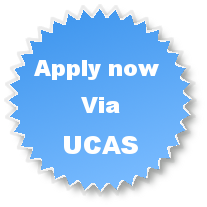 Applications to Oxford University are made online through a central service called UCAS (University and Colleges Admissions Service), which deals with all applications to higher education in the UK.
The UCAS form is your most important opportunity to tell us about yourself. The information you give us will help us to decide whether to invite you for an interview. It will also help us to make sure that we cover in the interview everything that is relevant to your application. In deciding whether to offer you a place at Oxford, we will consider the information you give us on the UCAS form together with what we have found in the interview and MAT test. Just registering with UCAS isn't enough. We must receive a complete application (including the personal statement, and reference), via UCAS, in order for you to be considered.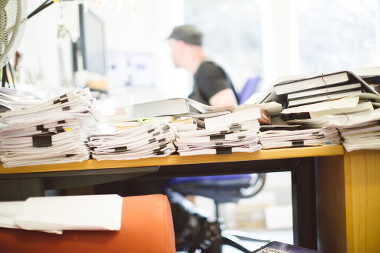 First go to www.ucas.com

and register your details using the 'apply' button. Once you have created a username and password you can log in to complete the different sections. UCAS publish a comprehensive guide to completing the form, so here we concentrate on underlining a few points that are often overlooked.
Personal Details
Disability/special needs
Do tell us if you have a disability or special needs. Adjustments can be made and support requirements taken into consideration during the interview process if necessary. If you tell us what difficulties you anticipate, then we can discuss appropriate solutions. Any disability disclosure will be dealt with confidentially and sensitively. Your application will be assessed solely on academic merit. Giving us this information will not adversely affect your chances of being offered a place, but if you do come to Oxford, it will help us to ensure that everything is in place to enable you to take a full part in university life. SpLDs in particular seem disproportionately common among Computer Science students, so tutors are likely to be familiar with them.
Student Finance
Fee Codes
Advice on working out your fee status is given here.

Most applicants from the UK, Channel Islands, Isle of Man and the EU will be in category 02. You should use code 02 if you are eligible for assessment under student support arrangements, even if you think your family income will be too high for you to receive support.
(In order to be eligible to be assessed for a tuition fee reduction

by the University you must apply to be financially assessed by your regional funding agency. As long as you and your parents/sponsors give consent to share household income information with the University in your application for student finance then you will automatically be assessed for a tuition fee reduction/bursary.)
Choices
Choice of courses
You must not apply to both Oxford and Cambridge, except in special circumstances. The reason for this is simple: applications to both universities are very competitive and we work to fixed quotas, so we need to be as sure as we can be that the people we offer places will tend to accept them. If we allowed people to apply to both universities, the result would be a chaos that would lead to less fair results for everyone. Your other choices aren't visible to us until after you've received your offers and picked your firm and insurance. (Unless you put this information in your personal statement or it gets mentioned in your reference.)
Campus and Course Codes
Use the institution code O33 to select Oxford University, and the course code for your chosen degree course: G400 for Computer Science, GG14 for Maths and Computer Science, or IV15 for Computer Science and Philosophy. Everyone applies for the four-year course (so there is only one code for the three and four year options). You decide part way through the programme if you wish to finish at the end of the third year or continue to the fourth.
You may also enter the campus code for the college to which you are applying or select code 9 for an open application. You can find out what the campus code is from the college webpages here.

Advice on choosing a college is available.
Education
This section is for you to tell us about the qualifications you have taken or are about to take. The rules about what you should include are clearly set out in the UCAS guide. You must include all schools, colleges and universities that you have attended since the age of 11, even if you withdrew from your course. You must tell us about your results in any qualification for which you have been awarded a certificate, even if you are taking the qualification again with the hope of improving your results. You may think that poor results make your application look bad, but it looks much worse if we subsequently find out that you have hidden them.
Oxford University does not require you to disclose information on A Level unit grades/UMS scores. However, if you, or your school/colleges provide AS module results (grades or marks) within the UCAS application materials, this information will be considered by tutors as part of the overall record of your academic attainment to date. These recorded results may be used as evidence of your suitability to study at Oxford, although they will be not used in a mechanistic way to shortlist candidates for interview, or determine which candidates receive an offer. It is therefore in your interest if your school/colleges declare AS module marks or grades that demonstrate you are performing strongly. Where it is the policy of a school or college not to certificate AS module results (or where the school no longer enters candidates for modules in year 12) this should be stated in the UCAS reference. If there is no statement then it will be assumed that it is your school/college's policy to certificate AS qualifications in Year 12.
If you are an international student you should give full details of all your qualifications, including exams taken when you left school, exams taken to get into higher education, vocational exams and any other qualifications or awards, including details of the awarding body. (Please refer to the guidance on international qualifications

that we can use as part of a conditional offer.) Please do not try to give a UK equivalent. If your first language is not English, you should:
say whether or not your qualifications were completely or partly assessed in English
enter details for any English language tests you have taken or plan to take.
Personal Statement
The Personal Statement is your opportunity to be creative. You should use it above all to tell us why you want to spend three or more years studying your chosen subject at university, and give us some things to talk to you about in the interview. The list in the UCAS guide gives a good summary of the things you might want to cover, but we also provide specific guidance for Computer Scientists, and some thoughts on what not to include.
Reference
The University of Oxford requires all candidates to submit a reference as part of their UCAS application, as an essential function of the admissions process. If a candidate does not include a UCAS reference, the application will be regarded as incomplete and will not be given further consideration. References should be written by someone who knows you academically. Most references will talk about you from a teacher's or tutor's perspective. Even if your part-time job is in an IT firm, it is still your teacher that should write the reference. This is still the case, even if they aren't knowledgable about computing. UCAS provides detailed information

on who can write it and what should be included

in it.
Your referee must write your reference in English. (Obviously we need to be able to understand the reference, but you won't be penalised if the English in the reference isn't prefect.) You can't submit more than one reference, but one person can quote other people within the reference that they submit. Most references will focus on the following information:
their opinion of your suitability for the course you are applying for & potential for academic success in higher education
your performance in individual modules or course components: for example, if you were one mark from a higher grade, they may highlight this
anything that may have affected or is likely to affect your academic work (eg an on-going illness, family situation, school staffing issues, etc. )
any specific needs you may have, like a disability or learning difficulties, and how you cope with these at school or college.
Referees should try to avoid just using vague terms like 'excellent', but instead give us concrete examples. UMSs (A Level Uniform Mark Scales) are a good way of doing this. It is helpful if a teacher tells us if you are the best student they've seen this year/in the last ten years/ever? How does the applicant compare with other students from the same school?
Information on how well dressed/punctual/polite pupils are doesn't help us assess the applicant's potential to thrive on a Computer Science degree, so there's no need to tell us this. We are trying to get an overall impression of what the candidate can do. It is especially helpful to us, where results achieved at examination in the past are at variance with your potential/true ability, or with estimated grades (especially where AS grades do not agree with estimates for A2), if referees can comment on this; otherwise, we will have difficulty in deciding how much weight to give to the estimates.
Next steps
Now you've sumitted your UCAS form, and registered for the admissions test, it's time to start thinking about sitting the MAT.
If something changes
Please contact the Admissions Office at your chosen college directly (or wait until you have been informed which one you have been assigned, if you made an open application) to let them know of any changes to your academic profile that occur after your UCAS application is submitted. Examples of such changes include additional exam grades, changes to exam grades following re-marks and changes of exam boards. The only other information that colleges would take into account at this stage would be any changes to your personal circumstances since your UCAS application was submitted. Please do not ask your chosen college to consider additional references or other supporting material outside of the UCAS application.