Teaching and Learning Technology Showcase
19th April 2023,
12:00 to 16:00
A dynamic event that offers educators, students, and researchers an opportunity to explore the latest technologies that can support teaching and learning.
This is open exclusively to staff and students from the University of Oxford.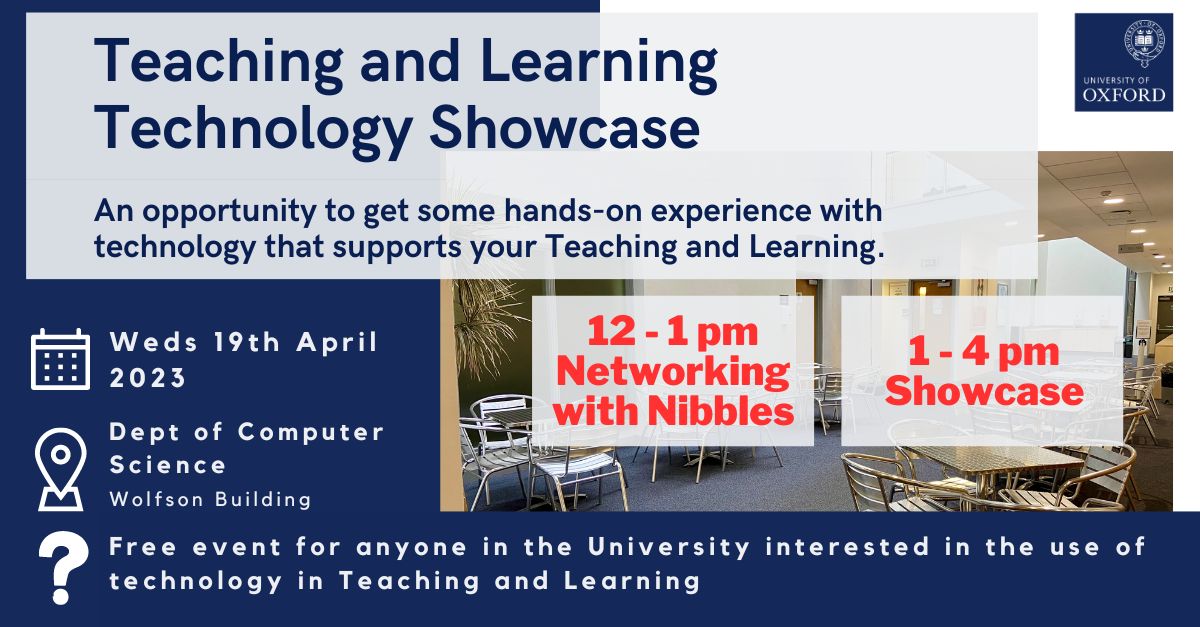 This event will be supported by:
Explore Cutting-Edge Technologies
This showcase offers a wide range of experiences, including hands-on interactions with:
Virtual Reality and Augmented Reality technology
iPads and other tablets
eReaders and eInk monitors
Touch screen monitors
Reader pens
Styluses
Graphics tablets
Visualisers
Translation software
Agenda
12- 1pm Networking with Nibbles
1 - 4pm Main Showcase, including 3pm talk in the lecture theatre: "Academic Reading in the Digital Age"
Maximise Your Academic Productivity
Attendees can also receive advice on productivity apps and note-taking apps that can help optimise their learning experience as well as their academic productivity.
→ At 3pm Dominik Lukes will be holding a talk on the subject "Academic Reading in the Digital Age: How to choose the right tools and strategies"
Who Should Attend?
This event is a must-attend for anyone interested in exploring new ways to integrate technology into teaching and learning.
Whether you are a lecturer, tutor, student, or researcher, there is something for everyone at the Teaching and Learning Technology Showcase.