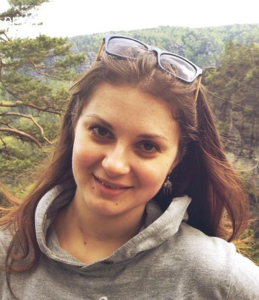 Alina Petrova
Doctoral Student
Wolfson Building, Parks Road, Oxford OX1 3QD
Biography
I am originally from St. Petersburg, Russia. Before joining the KRR group in October 2016, I was working as a research assistant in BIOTEC TU Dresden, specializing in biomedical text mining. I have a bachelor degree in Computational Linguistics from St. Petersburg State University, and I received my European Masters in Computational Logic from TU Dresden and Free University of Bozen-Bolzano. I have interned as a junior researcher in Fondazione Bruno Kessler, Trento, Italy and NICTA , Canberra, Australia.
I am part of the Computer Science Graduate Society (CoGS) and of Oxford Women in Computer Science society (OxWoCS).
I am a fervent advocate of lifelong and e-learning, and I love wine.
Selected Publications
Activities
Supervisors