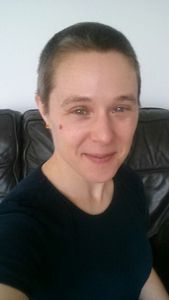 Mary K. Bispham
Doctoral Student
E: mary.bispham@wolfson.ox.ac.uk
Biography
DPhil project title: The Security of Human-Computer Interaction by Speech
I am currently a doctoral student in the Centre for Doctoral Training in Cyber Security in the Department of Computer Science at the University of Oxford (since October 2015). My DPhil research focusses on the security of human-computer interaction through voice-controlled interfaces, such as Google Assistant and Amazon Alexa. I am funded by the Engineering and Physical Sciences Research Council (EPSRC).
My initial proof-of-concept work is described in a technical report entitled 'Security Vulnerabilities in Speech Recognition Systems' which is available here. Publications from my project to date are listed below.
Aside from my research, I am also taking the opportunity during my doctoral studies to learn practical cyber security skills. I have participated in several Capture the Flag competitions and have also completed a six-month internship in penetration testing.
Prior to commencing my current doctoral studies, I spent ten years working in research administration in the University sector, being employed most recently for five years as Intellectual Property Rights Officer at the University of Oxford.
I have a highly interdisciplinary academic background, holding a first degree in Latin Language and Literature (MA Hons St Andrews University 1997), and also several Master degrees (MA Asia-Pacific Studies, Leeds University 1999, MA UK, EU and US Law of Copyright and Related Rights, King's College London 2007 (by distance learning), MSc Bioinformatics, University of Manchester 2012 (by distance learning)).
I am fluent in German and Swiss-German, and have also studied some French, Italian and Mandarin Chinese.
My main interest outside work is training in martial arts. I am also a keen swimmer, with some experience of open water swimming.
Selected Publications
Supervisors