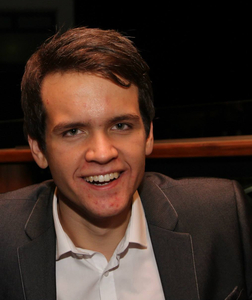 Matthew Smith
Doctoral Student
E: firstname.lastname@cs.ox.ac.uk
Robert Hooke Building, Parks Road, Oxford OX1 3PR
Interests
My current work focuses on the security of air-to-ground communications systems and protocols in use for aviation. It takes a long time to develop technologies used in civil aviation; once a product is built and tested, it has to be certified and integrated before it makes its way onto an aircraft. This can take many years. Since most of the systems in use today were not designed with security in mind - or before attacks became feasible - they have a wide install base but rarely have any security provision in place. Rolling out patches or upgrades is equally as difficult as deploying new systems, which means that security solutions have to avoid replacing the original system whilst still trying to fix the problem. This gap is roughly where my work sits.
I am part of the System Security Lab under Ivan Martinovic, which looks at a range of topics from biometric authentication to wireless security.
Biography
I am currently a member of the Centre for Doctoral Training in Cyber Security, which is within the Computer Science Department. Before starting at Oxford, I did an Undergraduate Masters in Computer Science at the University of Warwick.
If you want to contact me using PGP you can find my keys on mit.pgp.edu with the ID 0x1B53AF07 and fingerprint 6F11 0234 64EC 6FCA FD36 C393 4D69 E423 1B53 AF07
Selected Publications
Supervisor