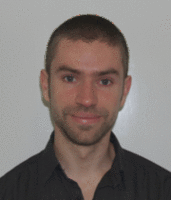 Phil Blunsom
Professor of Computer Science
Interests
My research interests lie at the intersection of machine learning and computational linguistics. I apply machine learning techniques, such as deep learning, to a range of problems relating to the analysis and manipulation of language. Recently I have focused on developing algorithms able to imbue artificial intelligence with the ability to understand, ground, generate, and act upon natural language utterances.
Biography
I am originaly from Australia, where I completed my PhD at the University of Melbourne under the supervision of Timothy Baldwin, Steven Bird and James Curran. I then came to the United Kingdom as a Research Fellow at the University of Edinburgh. There I worked on the application of machine learning techniques to machine translation with Miles Osborne. Since 2009 I have been at the University of Oxford, both in the Department of Computer Science and as a Fellow of St Hugh's College. From 2014 to 2021 I founded and lead the Natural Language research group at DeepMind London.
If you have a strong track record in Machine Learning or Natural Language Processing and would like to do a DPhil with my research group please follow the CS Department's application instructions. Please note that I am not able to reply to all email enquiries regarding graduate study.
Unfortunately I am not able to accept interns or unsolicited visitors in my research group at this time.
Selected Publications
Activities
Projects
Current Students
Past Students
Past Researchers