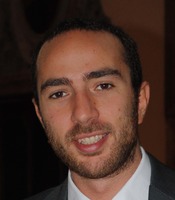 Stefano Ortona
Doctoral Student
Leaving date: 22nd October 2017
Themes:
Completed Projects:
Interests
Data cleaning, data integration, web extraction, named entity recognisers, semantic annotations, knowledge base, big data
Biography
I am a PhD student at the Deparment of Computer Science, Oxford University. I started at the University first as a visiting student for 7 months working for the DIADEM project, and then continued my research at Oxford first in the last two years of DIADEM, and now currently involved in the EPRSC Program Grant VADA (Value-Added Data System).
Before Oxford, I completed my Bachelor and my Master Thesis in Computer Engineering at RomaTre University in Rome, under the supervision of professor Paolo Merialdo.
My research lies in the areas of web data extraction, data cleaning and data integration. In particular my research focuses on semantic annotations and named entity recognisers, as a form of redundancy on the web. Findings in this direction developed the ROSeAnn project, nowdays the world most accurate open domain entity extraction systems. My second big interest in research is data cleaning and integration on web extracted data. Data extracted from the Web is always dirty and unprecise, therefore a step of repair and cleaning is strongly needed before such data can be used for, e.g., query answering. The project developed in this area is WADaR, an online platform to repair and realign to a given schema data extracted from the Web.
Currently I am investigatin the problem of Knowledge Base creation and curation, with the help of the Crowd.
I am also the Co-Founder and Project Manager of WeTipp, a new born startup for user profiling and engagement.
Selected Publications
Supervisors