Computer Science and Philosophy Taster Day 2014
Thursday April 3rd 2014, 9:30 — 4:30pm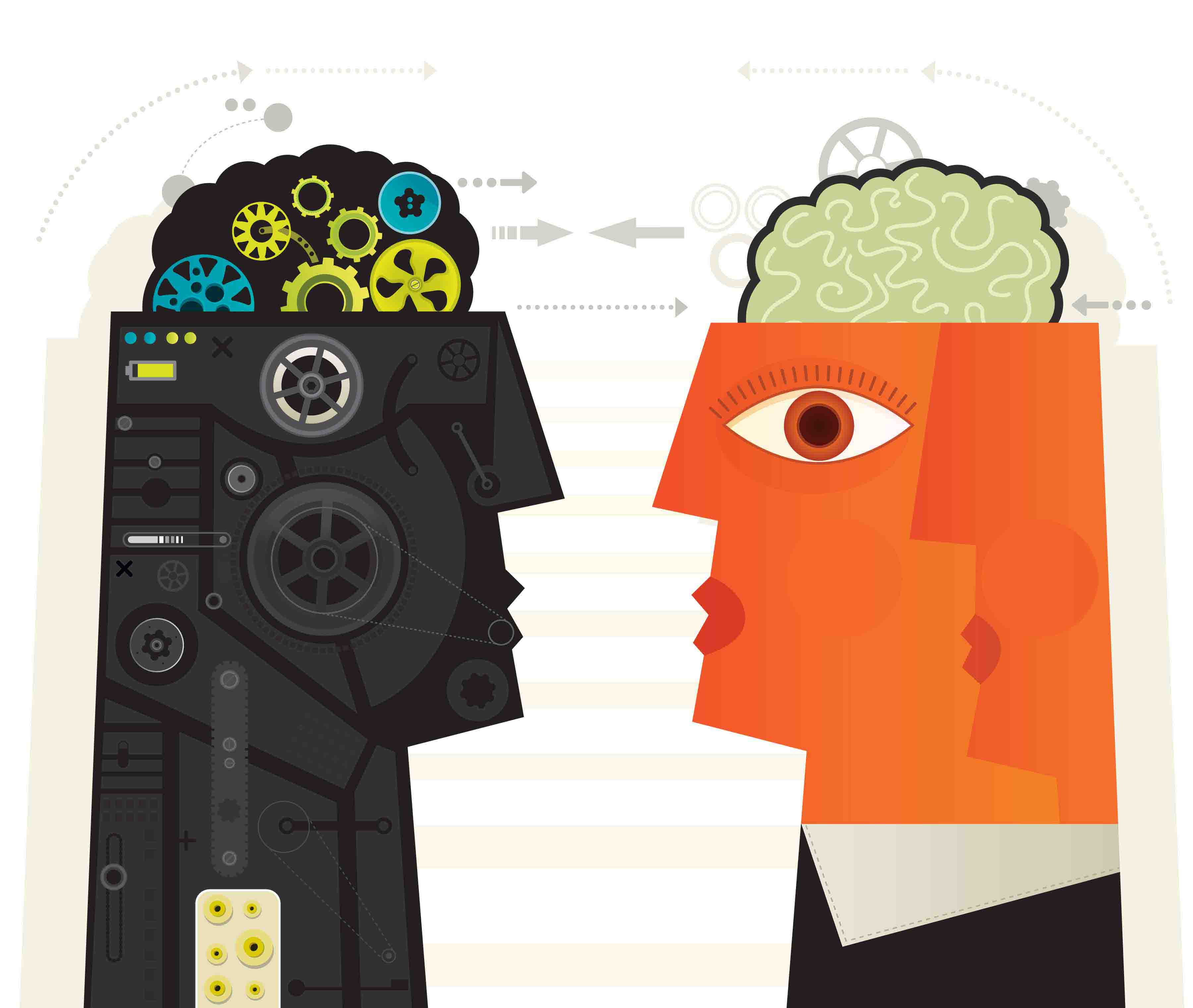 The links between Computer Science and Philosophy are broad and deep, extending well beyond the obvious overlaps in logic, artificial intelligence, ethics and robotics. They share a broad focus on the representation of information and rational inference, embracing common interests in algorithms, cognition, intelligence, language, proof, verification, etc. Some of the greatest philosophers of the past — from Aristotle to Turing — dreamed of automated reasoning and what this might achieve. This taster day provides an opportunity to find out more about how computers have now made this a reality:
explore the areas where computer science and philosophy meet — attend lectures by Oxford experts on subjects including Alan Turing, and the history of logic and mechanisation of reasoning. Find out how to solve a Sudoku puzzle with a computer.
find out what Computer Science really is — and discover more about the Oxford Computer Science and Philosophy joint degree.
do some programming — try out our hands-on activities
learn about the Oxford application process — explore real interview questions with the Tutors who ask them
visit an Oxford college — find out what its really like to live and study at Oxford
The combination of Computer Science and Philosophy provides a very attractive option for students with a strong aptitude for Mathematics but a wider interest in "life, the universe and everything". Oxford is not alone in offering this combination. For example, York has also started a new degree programme in CS and Philosophy, and Edinburgh also has an established programme, as do a number of other universities, globally. Not only are both subjects fascinating and creative, but also, the combination of technical and discursive skills is of tremendous practical value, opening a huge range of possible careers: graduates of this degree programme will be very highly employable in research, industry, education, administration, finance and many other areas.
This "taster" event is ideal for those interested in learning more about the Oxford programme and who are considering applying for an Autumn 2015 (or later) start. It is also aimed at those with a passion for Mathematics, but who are undecided about what to study at university; and those who already have an interest in one or other (or both) subjects and would like to find out more.
The day will combine lectures, and practical hands-on sessions, as well as advice on the Oxford application process. Speakers will include Oxford University lecturers and there'll be the chance to meet current Oxford Computer Science students.
Audience
This event is open to high-achieving year 11 and 12 students from UK schools. (Year 13 students taking a gap year, who will be applying for 2015 university admission are also welcome.) Students should be taking, or planning on taking Maths A Level (or equivalent), and expect to receive at least an A grade in it. Students taking Further Maths A Level are particularly welcome, as are those combining Maths with an essay subject at A Level. Attendees should be considering applying to university. Schools can send groups if they wish, but we spaces are limited, so no more than eight students per school. There is no minimum. This event will include information and guidance on applying to Oxford to study the Computer Science and Philosophy undergraduate degree.
When and where
Department of Computer Science, Wolfson Building, Parks Road, Oxford, OX1 3QD, Thursday April 3rd 2014, 9:15 — 4:30pm. Booking essential. Please note, that schools need to book places for their students, even if the student is coming unaccompanied, or with a parent.
FAQs
Do participants need to have studied either philosophy or IT/Computer Science before coming to the day?
No previous knowledge of either subject is expected. Computer Science at Oxford is a very mathematical subject, so an aptitude for Maths is all we ask for. Attendees who have previously studied either or both subjects are also more than welcome.
How much does the taster day cost?
This event is free. You should bring your own packed lunch. (Please note there is nowhere onsite to purchase food, but tea and coffee will be freely available.) Attendees will need to organize their own transport to Oxford. (See below).
How do I book?
Teachers can book places for your students here. Places are very limited so please only book as many as you need.
My school would like to send a couple of students with a parent/unaccompanied. How do we book?
We understand that sometimes schools might only have one or two students who you would like to attend, and can't justify sending a teacher for so few pupils. We are happy for a parent to accompany the student(s) or for students over the age of 16 to attend unaccompanied. We do however ask that schools book the places. We need to have confirmation of which school students are at, and that you as a school know the student is coming to the event. If you are a school but it's a parent attending, or the student(s) is unaccompanied, please book using the booking form (see above), entering the school's contact details, but let us know in the "special requirements" box who is actually coming. If you'd like conformation information sent to multiple email addressees include those in the same box. If you are a school group, ideally you should bring no more than one teacher per eight students. Schools will need to fulfil your school's own policies about trips.
Do I need to book a parent place? (My young person is 16 or over.)
The number of people who can attend this event is limited by the number of seats in our lecture theatres. Parents who sign up to the event will follow the same timetable as the student attendees. Therefore, if you only wish to drop off/pick up your young person (or even just drop in for a coffee with us) there is no need to book a parent place. Parents are, of course, welcome to attend, but please be aware that if you book a parent place, but decide instead to spend the day shopping in Oxford without telling us in advance, that is a wasted place at the event, that could have been used by a keen young person. If your young person is under 16 you do need to book a parent place as you will remain responsible for the student during the day.
My students aren't doing A Levels and we're a college not a school — can our students still take part?
Yes! We don't mind what kind of school or college attendees come from, just as long as it's in the UK and the students are thinking about university applications. We tend to talk about 'schools' when we should say 'schools or colleges' because the word 'college' means something different to us: at Oxford colleges form part of the University. Students who are taking Baccalaureates, Scottish Highers, etc are also more than welcome — there are just too many alternative qualifications to list them all. Please don't be offended, or think that we're trying to exclude you. If we are oversubscribed priority will be given to students from state schools.
How do I get to the venue?
The Department of Computer Science is on the corner of Keble Road and Parks Road in the St Giles area of Oxford — maps and directions can be found here. We strongly recommended that you use public transport if at all possible. If you do travel by car or minibus, please note that parking in the city centre is very limited. There are several Park & Ride bus services that run from car parks on the outskirts of Oxford. The local traffic wardens are less than keen on mini-busses being parked on Keble Road. If you are brining a minibus please note the Council's pages on access for High Sided Vehicles at Park and Rides.
Unfortunately we are not able to provide accommodation. If you cannot get to Oxford in one day you may like to consult Oxford Rooms which offers B&B accommodation at Oxford Colleges. Alternatively you might consider one of the city's Youth Hostels.
What should my students bring/wear?
You need to bring a packed lunch. Tea, coffee, juice, etc will be freely available during the day, but there's nowhere on site to purchase lunch, and not enough time in the programme to pop out and get anything. There will be some walking during the day (eg the College tour) so sensible shoes are suggested. There really is no need to wear a suit. (Unless of course you really want to.) It's going to be a long day, so we suggest you wear something you're comfortable in.
I've got a question — who do I talk to?
Please contact: opendays@cs.ox.ac.uk
Please note the organisers reserve the right to change programme without notification or to make alterations to the advertised details for the day at short notice.