Further Maths — What Next?
Next event:
Wednesday 14 March 2018, 09:45 – 17:15.
Bookings are currently closed as the March event is full. Due to overwhelming demand, there will be another Further Maths — What Next? event on Wednesday 20 June 2018; details will appear here in due course. If you would like to be notified when bookings open for the event on 20 June, please sign up to our mailing list.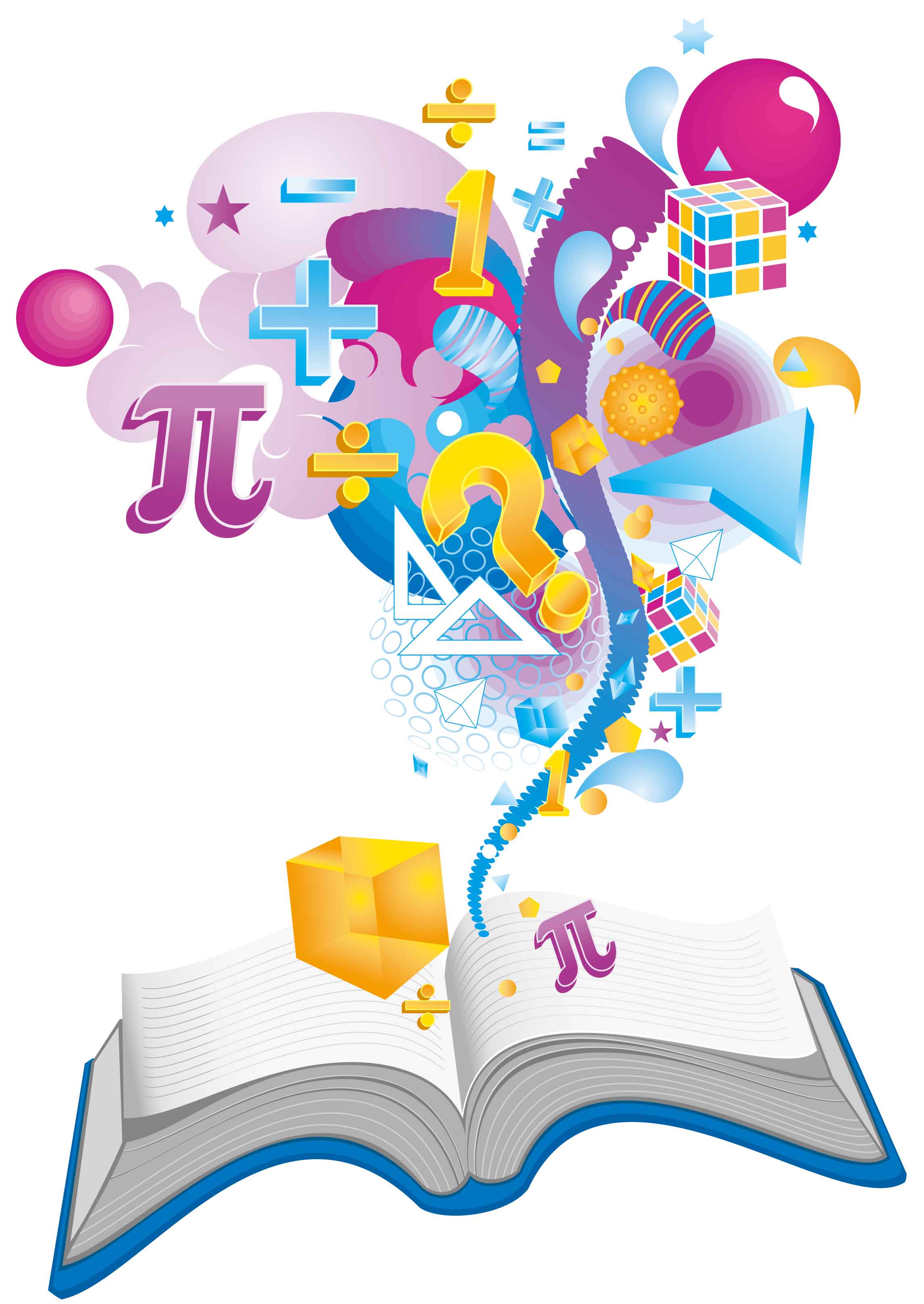 Studying Further Maths A-level, but not sure what you want to do at University? Talented at Maths, but not sure you want to do something that abstract at Uni? Want to know a bit more about Maths–related degree subjects that don't appear on the school curriculum?
Oxford University is delighted to welcome A-level students, from UK schools, to the 'Further Maths — What Next?' event. The day draws together subject areas from across the University which are suitable for prospective students with a real aptitude for Maths. Participants will attend a range of short taster sessions on subjects that list Further Maths as either a 'highly desirable' or 'helpful' A-level for Oxford applicants to have. You will get the most out of this day if you are also taking Chemistry or Physics at A Level.
During the day, participants will:
Attend sample lectures and talks — from familiar subjects, to others not on the school curriculum.
Learn about the Oxford application process — explore the process with an Oxford tutor.
Talk to current Oxford University students — and hear what students do with their day.
See a demonstration interview — watch a current Oxford student being interviewed with unseen questions, to get a feel of how interviews work.
Visit an Oxford college — find out what it's really like to live and study at Oxford.
Students will have a choice of which talks to attend, dependent upon the A-level subjects they are taking. A preference should be stated on the booking form.
The day will start with an introduction and mandatory talks on mathematics and computer science. Delegates will then attend break-out sessions. Please see below for a more detailed breakdown of each session.
In order to attend the event you need to be taking (or be about to start taking) Maths and Further Maths A-levels.
Please note that, following feedback from previous events, we will no longer be offering an economics session as part of the day.
Session 1
| Talk | In order to attend this session you must be taking additional A-levels in: |
| --- | --- |
| Philosophy Meets Maths | |
| Engineering | Physics |
| Chemistry | Chemistry |
Session 2
| Talk | In order to attend this session you must be taking additional A-levels in: |
| --- | --- |
| Statistics | |
| Physics | Physics |
Session 3
Talk
In order to attend this session you must be taking additional A-levels in:
Earth Sciences
Chemistry or Physics
Biology Meets Maths
No need for Biology A Level to attend session
Session 4
| Talk | In order to attend this session you must be taking additional A-levels in: |
| --- | --- |
| Philosophy Meets Computer Science | |
| Materials | Physics |
Please note that the sessions will not necessarily cover material from or related to the Further Maths A-level syllabus. The academic sessions have been selected because Further Maths is listed as a useful A-level subject for students wishing to apply to study these subjects at Oxford. The day is therefore designed to allow high-achieving students to explore some pathways that an A-level in Further Maths can lead to; not as a subject enrichment programme.
Audience
This event is open to high-achieving year 12 students from UK schools who are taking Further Maths at A-level. (Year 13 students taking a gap year before applying to university also welcome.) Students should be on course to receive a minimum of AAA, with at least an A in both Maths and Further Maths. If a student already knows which subject they wish to apply for at university, this is not the event for them.

Please note: A maximum of 5 student places will be allocated per school. Booking is essential, and each student should fill in their own booking form. See below for further details.
Sixth form colleges with large cohorts of Further Mathematics students: please contact us directly if you require more than 5 student places. Please email: FurtherMathsWhatNext@cs.ox.ac.uk
When and where
Mathematical Institute, Andrew Wiles Building, Radcliffe Observatory Quarter, Woodstock Road, Oxford, OX2 6GG. 09:45 – 17:15. Next event: Wendesday 14 March 2018.

FAQs
How do I book?
Bookings have now closed for the March 2018 event as we have now reached capacity. Due to the overwhelming interest in this event, we already have a substantial waiting list and we are unable to accept any further requests to be added to the waiting list. Students who have missed out on this event may wish to attend the Oxford University Open Days instead, on Wednesday 27 and Thursday 28 June 2018.
How much does the taster day cost?
This event is free, but you should bring your own packed lunch, and attendees will need to organise their own transport to Oxford (more details below).
Do I get to hear about all the subjects you mention, or will I have to choose some? Will I get to take part in practical sessions?
Students: on the registration form you will be asked to indicate which subjects you are taking at A-level. Once indicated, you will then be able to select from the talks within each session that you are eligible to attend. Please bear in mind that the sessions you pick are subject to change. We do our best to accommodate your request, but are unable to guarantee it.
Each of the subject sessions will last for about half an hour. It is going to be a long and busy day, but if you're taking the time to come and visit us, we want to make sure you get access to as many different subject areas as possible. Unfortunately there isn't time in a day like this to fit in lots of practical sessions - they will mostly be lecture style. But, if one of the subject areas inspires you, you can always make a return visit to one of the departments for a more in-depth look at a subject: many of them put on subject taster days, and other events for prospective students.
Will I find out in-depth information about the degrees that you offer?
Each subject talk will last for just half an hour. It's intended to give you a taster of the subject. We won't have enough time to talk about the structure/content of our courses in any depth. However, we will have written literature available for you to take home with you. Plus there's lots of resources on the University website, if we inspire you to take a subject further. There will also be lots of people on hand for you to have a chat with on the day, if you want course-specific information. Or you might want to come along to a University Open Day.
I'm not taking the required A-level but want to go to a specific talk anyway. Can I?
The subjects that are available for you to pick have been carefully tailored around the Oxford admissions requirements for each of the subjects. For example, in order to apply to Engineering Science at Oxford both Maths and Physics A-levels (or equivalent) are required. So, for instance, the Engineering session is only made available to those students studying Physics at A-level. Please see the above table for what options are available to whom.
I'm in Year 11, so I haven't started my A-levels yet. Is that ok?
This event is normally only open to Year 12s. Or year 13 students taking a gap year before applying to university.
Can I pick which college tour I go on?
Sorry, no. We will allocate you a college tour. If there is a college that you're really keen to see, or you've visited before and want to see somewhere different, let us know in one of the free fields on the booking form and we'll see if we can accomodate your preferences.
I've signed up for the event, but can't remember which sessions I chose to attend. Can I have a reminder of which sessions I been signed up for, and can I change my breakout session choices?
If it's more than four working days before the event please email us on FurtherMathsWhatNext@cs.ox.ac.uk , telling us your name, school, and which sessions you want to swap to. Please also tell us which A-levels (or equivalent) you're taking. We'll try to accomodate your wishes. We can't make changes less than four working-days before the event.
I've already attended an event with the same name. Should I come to this one as well?
Many of the sessions from previous Further Maths - What Next? events will be repeated, so we wouldn't recommend it. We suggest you come to one of the university open days instead.
I've already attended Lesser-Spotted Sciences Day. Should I come to this event as well?
Many of the sessions will be similar to those offered at the Lesser-Spotted Sciences event. You are welcome to attend both, but we suggest you pick different subject sessons to attend. Alternatively, if you know what you want to study, we suggest you come to one of the university open days instead.
My school doesn't want to send a teacher to the event; I would like to attend unaccompanied/with a parent. How do I book?
We understand that sometimes schools might only have one or two students who you would like to attend, and can't justify sending a teacher for so few pupils. We are happy for a parent to accompany the student(s) or for students over the age of 16 to attend unaccompanied.
Please note that bookings can only be made by the person planning to attend; each student, parent, and teacher should fill in his/her own booking form. Teachers: please ask your students to book for themselves.
Do I need to book a parent place? (My young person is 16 or over.)
Our events are limited by the number of seats in our lecture theatres. Parents who sign up to the event will follow the same streamed timetable as the student attendees. Therefore, if you only wish to drop off/pick up your young person (or even just drop in for a coffee and a chat with us) there is no need to book a parent place. Parents are, of course, welcome to attend, but please be aware that if you book a parent place, but decide instead to spend the day shopping in Oxford without telling us in advance, that is a wasted place at the event, and could have been filled by a keen young person. If your young person is under 16 you do need to book a parent/teacher place as you will remain responsible for the student during the day.
I'm studying the IB or Scottish Highers at a UK school. Can I still take part?
Yes! This event is open to you as long as you're taking as much advanced Maths as your school allows you to.
We are a college, not a school — can our students still take part?
Yes! We don't mind what kind of school or college attendees come from, just as long as it's in the UK and the students are thinking about university applications. We tend to talk about 'schools' when we should say 'schools or colleges' because the word 'college' means something different to us: at Oxford, colleges form part of the University. Please don't be offended, or think that we're trying to exclude you.
We are a UK independent/fee-paying school or home schooling — can our students still take part?
Yes! If you're home schooled just put 'home educated' in the 'school name' box on the booking request form.
How do I get to the venue?
Maps and directions can be found here. We strongly recommended that you use public transport if at all possible. If you do travel by car or minibus, please note that parking in the city centre is very limited. There are several Park & Ride bus services that run from car parks on the outskirts of Oxford. If you are bringing a minibus please note the Council's pages on access for High Sided Vehicles at Park and Rides. You are welcome to drop your students and at least one teacher off at the Mathematical Institute before going to park in a Park & Ride.
What should I bring with me?
A packed lunch. (Some refreshments will be available free of charge.) There is a cafe on-site, but this is a large event and the cafe is likely to be very busy, so we strongly suggest that you bring food with you. Something to make notes with would be useful. As part of the day you will be taking a college tour. This will take about an hour, so sensible shoes should be worn, as you will be walking to the college and back during this time.
What should I wear?
You do not need to wear a suit or come really smartly dressed unless you really want to. Some students will wear their school uniform, whereas others will be much more casual. It is entirely up to you. It is going to be a long day, so the most important thing is that you are comfortable. As part of the day you will be taking a college tour. This will take around an hour, so sensible shoes are a must, as you will be walking to, from, and around the college during this time. An umbrella is also recommended as British weather is always highly unpredictable.
Is accomodation available?
Unfortunately we are not able to provide accommodation. If you cannot get to Oxford in one day you may like to consult Oxford Rooms which offers B&B accommodation in Oxford University colleges, or book accommodation at one of the city's Youth Hostels.
I've got more questions — who do I talk to?
Please contact: FurtherMathsWhatNext@cs.ox.ac.uk
Please note that the organisers reserve the right to change programme without notification or to make alterations to the advertised details for the day at short notice.