Ways to interact with the Department of Computer Science
The Department of Computer Science at Oxford University welcomes and encourages industry interaction through a variety of different approaches, and we are always interested in hearing about other ways in which industry would like to be involved. The list below details current examples of industry interaction however, it is not exhaustive and should you have other ideas about how we can work together please contact industry@cs.ox.ac.uk.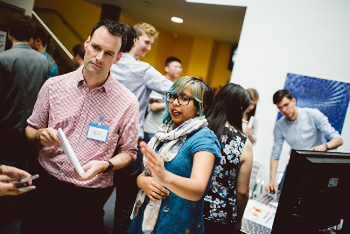 Please contact industry@cs.ox.ac.uk for more information on any of the above.