Irina Voiculescu
| | |
| --- | --- |
| | |
Interests
Dr Voiculescu works in the general area of geometric modelling, specifically focusing on topics such as:
Medical image analysis
3D printing
Mathematics of curves and surfaces
Finding roots of polynomials
Constructive Solid Geometry (CSG)
Molecular modelling
Doctoral students
Alumni
Stuart Golodetz,DPhil, "Zipping and unzipping: the use of image partition forests in the analysis of abdominal CT scans", 2006-2011
Gwyn Skone, DPhil, "Stratagems for effective function evaluation in computational chemistry", 2005-2010
Jian Chen, DPhil in collaboration with the Department of Structural Biology, "Improving icosahedral virus reconstruction from cryo-electron micrographs", 2002-2012
Biography
Dr Irina Voiculescu has been a Lecturer at the Oxford University Department of Computer Science since 1999. She obtained her PhD at the University of Bath, for research in Constructive Solid Geometry (CSG). She contributed to the development of the geometric modelling software svLis through the application of polynomial root finding methods.
As part of the Spatial Reasoning research group at Oxford she has been conducting research in the areas of molecular modelling (protein docking), medical imaging (CT scan analysis) and polynomial root finding (interval arithmetic). She is interested in other aspects of geometric modelling such as as applications of multivariate polynomial forms in geometry, Bernstein-form polynomials and generalized Newton-like methods.
One of the on-going projects of the Spatial Reasoning research group has been to build a robot sheepdog which automatically herds either live or robotic animals. The Oxford robotic flock was shown at the Royal Society Summer Science Exhibition 2001.
Dr Voiculescu is a Fellow of the UK Geometric Modelling Society.
She recently co-authored this book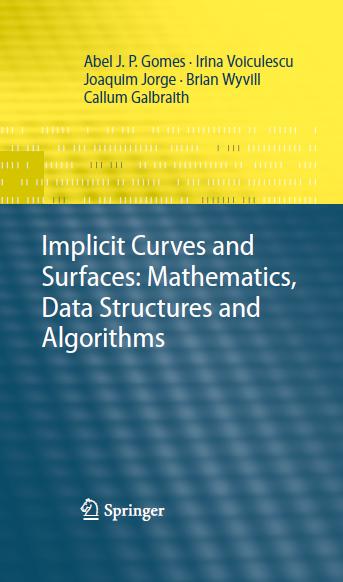 .
Selected Publications
Two Tree−Based Methods for the Waterfall
S. M. Golodetz' C. Nicholls' I. D. Voiculescu and S. A. Cameron
In Pattern Recognition. May, 2014.
Experiments on the Use of Fast Marching for Feature Identification
Varduhi Yeghiazaryan and Irina Voiculescu
In Proceedings of the Oxford University Department of Computer Science Student Conference 2014. 2014.
(to appear)' Best Abstract Award
Doing a Good Turn: The Use of Quaternions for Rotation in Molecular Docking
Gwyn Skone' Stephen Cameron and Irina Voiculescu
In Journal of Chemical Information and Modeling. November, 2013.
Info
| | |
| --- | --- |
| Themes | |
| Activities | |
| Completed Projects | |
| Current Student | |
| Past Student | Stuart Golodetz |