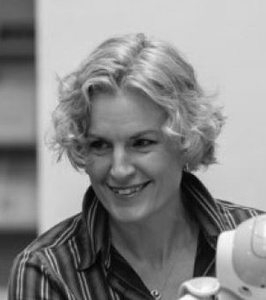 Dr Carolyn Ten Holter BA(Oxon), PgDip, MA
Research Assistant
E: carolyn.ten.holter@cs.ox.ac.uk
39a St Giles, Oxford, OX1 3LW
Themes:
Completed Projects:
Interests
I am a Researcher in the Responsible Technology Institute investigating responsible innovation in novel technologies, taking an interdisciplinary approach to socio-technical problems. This draws on my background in law, information organisation, and industry. I work with policymakers, commercial organisations, and academia to draw together cross-sector understandings of challenges in novel technologies.
My doctoral research investigated responsible research and innovation practice in emerging technologies, in particular quantum computing. It examined the 'triple-helix' model of academia, industry and policy and the complex interactions between these areas in the development of novel technologies. In general I am focused on responsible innovation as a practice in various disciplinary areas, including quantum, autonomous vehicles, and Human-Centred AI.
I am theme representative on the editorial board of Inspired Research, the departmental publication, and sit on the editorial board of the Journal of Responsible Technology. I was also enaged as a divisional research staff representative on the Research Staff Hub, which is delivering the Researcher Concordat framework across the University.
Biography
I read law at New College, then moved into marketing communications in a variety of industries, including start-up finance, finance modelling software, and hi-tech PR. I was head of business development at law firms in the City of London and in Oxford, and spent over twenty years in the private sector. While completing my Masters, I worked on the ORBIT project, which trains researchers in the principles of Responsible Research and Innovation. I commenced my DPhil studies in responsible quantum computing in October 2019 and joined the Responsible Technology Institute as a Research Assistant in November 2020. I worked on the RoAD project, which looked at autonomous vehicle data collection, and am now Research Associate on RAILS, looking at lifelong learning in AVs.
See also
Selected Publications
Projects
Supervisor