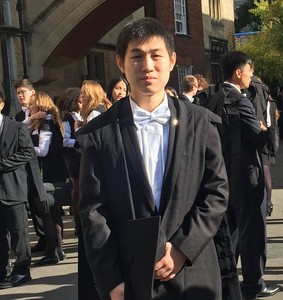 Changhao Chen
Doctoral Student
Robert Hooke Building, Parks Road, Oxford OX1 3PR
Biography
I'm a PhD student at the Department of Computer Science, University of Oxford, United Kindom. My current research interests concentrate on multi-sensor navigation technology, indoor localization, very-low-frequency (VLF) radio communication/localization and machine learning for signal processing. I work in Sensor Networks Group under the supervision of Prof. Niki Trigoni and Prof. Andrew Markham.
Prior to joining Oxford, I received a Master of Engineering degree from National University of Defense Technology in September 2016, and a Bachelor of Engineering degree from Tongji University in September 2014.
Find my personal homepage here.
Supervisors