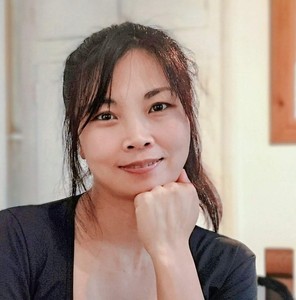 Ms Destiny Chen
Project Coordinator
Leaving date: 31st August 2022
Themes:
Completed Projects:
Biography
I joined the Department of Computer Science in December 2012. After taking a 16-months career break, I returned January 2019 as the Project Coordinator for the Quantum Group. I coordinate a portfolio of research projects through:
Supporting new and on-going funding applications and development strategies
Coordinating inter-institutional collaborative projects
Managing multi-million budget with complex contractual obligations
Organising international conferences, workshops and seminars
Supporting all aspects of the Group's research activities – public engagement, educational programmes, websites, resources, IT, and HR etc..
I have had significant experience in Higher Education administration from working in five different departments at both Oxford Brookes University and the University of Oxford, in areas including staff development, marketing, events, exams/course administration and student support, and international collaborative projects.
Education:
MA in Educational Studies, Merit (Oxford Brookes University, England)
BA TEFL, Distinction (Guangzhou University, China)
Outside work, I enjoy walking, cycling, yoga, reading, gardening and climbing.
Activities
Completed Projects