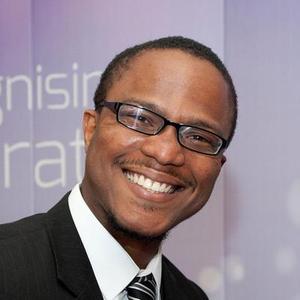 Dr Jason R. C. Nurse
Research Fellow
Robert Hooke Building, Parks Road, Oxford OX1 3PR
Themes:
Completed Projects:
Biography
I primarily work as a Research Fellow in Computer Science pursing novel approaches to maintain organisational cybersecurity. Within my role, I also act as a lecturer and teaching assistant within the Centre for Doctoral Training in Cyber Security (CDT) and as a supervisor for various undergraduate, masters and doctoral projects. I am a JR Fellow in Wolfson College Oxford and a member of Cyber Security Oxford.
There are various projects that I have been involved in, including: Identity Security in Cyberspace, Cybersecurity Capacity Models, Risk Control Effectiveness, Corporate Insider Threat Detection: Cyber Security Inside and Out (CITD), and TEASE (Trust Enabling Augmented-Reality Support for Information-Environments).
In addition to my role at Oxford where I have worked with Professor Sadie Creese, Professor Michael Goldsmith and Professor Andrew Martin, I held a Research Fellow post at the University of Warwick in the Department of Psychology, working with Professor Koen Lamberts.
I completed a PhD in Computer Science (specialising in online security for businesses) at the University of Warwick under Associate Professor Jane Sinclair. I also hold an MSc in Internet Computing (Distinction) from the University of Hull, and a BSc in Computer Science and Accounting (First Class) from the University of the West Indies.
Outside of academia, I have had roles in industry ranging from software development to Web application development, and researching the application and exploitation of new technologies within business.
> News:
Papers accepted lately for 8th ACM CCS International Workshop on Managing Insider Security Threats, 8th International Conference on Social Informatics (SocInfo 2016) and 2nd International Forum on Research and Technologies for Society and Industry (RTSI 2016).
Papers published recently in Security Informatics Journal (SI), Human-centric Computing and Information Sciences (HCIS), International Conference on Emerging Security Information' Systems and Technologies (on Sonification, and Attack Graphs), Journal of Wireless Mobile Networks, Ubiquitous Computing, and Dependable Applications (JoWUA), ICISSP-2016, and HCII-2016 (security track).
On a more social note, you can now find me on Twitter @jasonnurse!
Selected Publications
Activities
Projects
Current Students