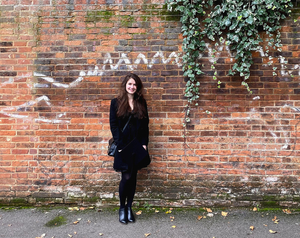 Interests
Topics: Dark Patterns; Nudges; Design for User Autonomy; Design for Wellbeing; Social Cognition
Fields: Behavioural Psychology; Social Psychology; Human-Computer Interaction; Human-Robot Interaction; Cognitive Science; Technological Governance; Cognitive Linguistics; Computational Linguistics; Natural Language Processing/Understanding; Analytical Philosophy
Biography
Lize is a doctoral student in the Human Centred Computing group, co-supervised by Max van Kleek and Marina Jirotka. Her work is funded by a graduate scholarship from AWS, awarded by the Responsible Technology Institute (RTI). Her research interests relate to the ethical design of interfaces that interact socially with users, including the anticipation of dark patterns that may emerge in this space.
Lize has a research master's degree in Philosophy from Stellenbosch University. Her master's thesis integrates research in cognitive science, cognitive linguistics, NLP/NLU, and machine perception, to explore possibilities and limitations in language understanding for computers. Lize also holds a BA Honours degree in Philosophy from Stellenbosch University and her dissertation on computational linguistics was published in a peer-reviewed journal. Preceding that, she graduated top of her class in BA Humanities (Philosophy, English and Social Anthropology) at NWU, South Africa.
Lize is co-organiser of the RTI Student Network, together with Tyler Reinmund.
Selected Publications
Activities
Supervisors