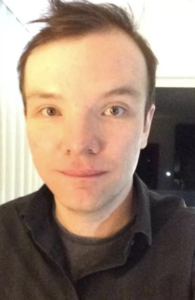 Max Van Kleek
Associate Professor
E: emax@cs.ox.ac.uk
E: emax@alum.mit.edu
E: max@hip.cat
Wolfson Building, Parks Road, Oxford OX1 3QD
Themes:
Completed Projects:
Interests
Topics: Personal Information Management, Long-term Data Management, Data-driven Personalised Medicine.
Fields: Human-Computer Interaction, Artificial Intelligence, Distributed and Decentralised Systems, Neuroeconomics, Behavioural Psychology.
Biography
Max Van Kleek is Associate Professor of Human-Computer Interaction with the Department of Computer Science, at the University of Oxford. He works in the Software Engineering Programme, to deliver course material related to interaction design, the design of secure systems, and usability. He also leads (as Co-Investigator) the EPSRC PETRAS project: ReTIPS, or Respectful Things in Private Spaces. Until 2017, he was interaction research theme in the EPSRC Project SOCIAM, and leads several SOCIAM projects at the intersection of personal and social data systems and architectures. His current project is designing new Web-architectures to help people re-gain control of information held about them "in the cloud", from fitness to medical records. He received his Ph.D. from MIT CSAIL in 2011.
See also
Selected Publications
Activities
Projects
Current Students
Past Student