Royal Institution Masterclasses in Computer Science
For: Year 9 from state-funded schools in Oxfordshire, Berkshire, Swindon, Gloucestershire and Buckinghamshire. (subject to funding, returning for further sessions in Y10 & Y11)
**now closed**
The Royal Institution Masterclasses are a series of hands-on and interactive extracurricular activities that are designed to encourage, inspire, and engage young people in the creativity and practice of computer science, helping to highlight the links between this wide-reaching discipline and other subjects. Each session is led by enthusiastic speakers from industry, academia, and education. They offer students in-depth investigations of topics areas outside of the school curriculum, combining theory with interactive exploration. We aim to help students explore the world of Computer Science and hope to inspire them to continue their engagement with the subject.
The series of six Saturday morning workshops will each last around two and a half hours, and will be led by different speakers on various computer science topics. Topics we have run previously include:
Introduction to Computer Science

Quantum computing

Introduction to Steganography

Turtle graphics

Computing meets Biology

How the internet works
The Oxford Ri Masterclasses in Computer Science are supported by Morgan Stanley and University of Oxford's Department of Computer Science to bring you a series of lectures to cover the theory and practical elements of computer science, plus practical sessions to implement the theory covered in lectures.
Audience
The purpose of the masterclasses is to build a network of engaged and inspirational young people who are likely to consider Computer Science at a higher level at the University of Oxford, or another higher education institution.
Attendees are required to attend all six classes in a series taking place in June/July 2023. Once the first year of the programme is completed, funding permitting, we very much hope your young person will continue to participate in a more advanced series next year (2024),and the year after as well (2025). To note our sesions for Year 9 and Year 10 sessions run on six Saturday mornings in June/July with Year 11 sessions usually running on three consecutive Saturdays (morning and afternoon)
The attendees are invited from state-funded schools in Oxfordshire, Berkshire, Swindon, Gloucestershire and Buckinghamshire. Eligible schools are invited to nominate up to maximum of two attendees from Year 9. If the nominating school accepts female pupils in Year 9, then at least one nominee should self-identify as female.
The Ri Masterclass series will admit circa 24 students onto the programme.
Nomination criteria
Eligible schools may nominate up to two students for the Year 9 according to the following criteria:
Must be enthusiastic about mathematics and computer science.

Must be academically strong, in the top 20% of their year. If a pupil is close to this mark, some flexibility is possible at the discretion of the school representative.

Must not already be participating in the

Ri

Masterclasses in Mathematics.

If several pupils match the criteria above, then it is up to the school representative to add any additional criteria to identify their top two candidates to attend the masterclasses.

If the nominating school accepts female pupils in Year 9, then at least one of the two nominees from each school must identify as female.
When and Where
The 2023 programme will run in person at the University of Oxford's Department of Computer Science, Wolfson Building, Parks Road, OX1 3QD. There will be a short break during the session, and refreshments will be provided. The programme will run from: 9:30am to 12:00pm on each of the following dates:
Saturday 10 June
Saturday 17 June
Saturday 24 June
Saturday 8 July
Saturday 15 July
Saturday 22 July.
Please note that there is no session on Saturday 1 July.
In order to attend the programme you must have been nominated by your teacher, accepted onto the programme, as well as confirmed you attendance with us attendance prior to arriving for the programme. Please see 'how do I apply' below.
How do I apply?
Applications are now closed for Royal Institution Masterclasses in Computer Science 2023
We will notify students nominated this year of the outcome of their applications in early April 2023.
We hope to rerun this programme in 2024
What previous participants have said: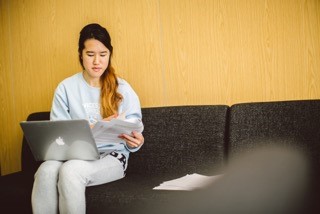 "I have gained a lot of experience and knowledge and I love computer science even more"
"It is so much more useful than I ever imagined, and can be applied to all sorts of subjects and topics"
"I didn't know that computer science can be implemented in other subjects like biology"
"I now have more of a passion for computing as I thought it slightly boring. I've also learnt things that will hopefully help me in school"
"This has widened my knowledge of the different aspects of computer science and some of the newest developing technologies."
FAQs:
How much does it cost to attend?
This programme is free. However, attendees will need to organize their own transport to Oxford.
How will the

Ri

Masterclass candidates be selected?
We aim for at least 50% of the cohort of students to self-identify as female. Candidates from schools who've not engaged with Computer Science outreach events in recent years will also be prioritised. We will also use ACORN and POLAR data - based on students' home postcodes - to prioritise students:
ACORN is a classification of residential neighbourhoods which measures the socio-economic wealth of the area you live in. ACORN looks at the attributes of households in your area and covers health, retail and leisure aspects. We will prioritise students who come from a low socio-economic status background, which is classed as an ACORN 4 or 5 category. You can check which ACORN category your postcode comes under, on the ACORN website. Please note that you do need to register before accessing this information.

POLAR(

4) measures the rate of progression to higher education in your area. We will prioritise students who come from an area with a low rate of progression to higher education, which is classed as a POLAR(4) Quintile 1 or 2. You can check the quintile of your postcode here.
I'm a parent/student am I able to nominate myself?
You will need a teacher at your school to nominate you, but the school doesn't have to have been involved in past years. Drop your teacher an email with a link to details of the programme and ask them to nominate you. You might wish to explain the nomination process is very quick and they don't have to fill out any forms. We cannot accept applications directly from students or their parents.
Can students who are home educated attend?
We welcome home educated students to many of our events, however they are not eligible to apply for this Masterclasses series. It is only open to students from state-funded schools in Oxfordshire, Berkshire, Swindon, Gloucestershire and Buckinghamshire.
Do attendees need to have studied computer science to attend?
No, we do not expect any prior knowledge in the field of computer science. We do however, we require students to have a strong mathematics background in order to be selected. We also ask for enthusiasm to learn, and an interest in either Maths or Computer Science.
What will I need for the sessions?
Lots of enthusiasm. Something to make hand-written notes with could be useful.
Do I need to come really smartly dressed?
It's entirely up to you. The most important thing is that you're comfortable.
Who are the organisers?
The series of Ri Masterclasses in Computer Science, to be held at Oxford University, is an initiative supported by Morgan Stanley, and run by The Royal Institution.
The Royal Institution's (Ri) purpose is to harness science for the maximum benefit of society, encouraging people to think more deeply about the wonders and applications of science through education and heritage activities for people of all ages and backgrounds. These include the world-famous Christmas Lectures; public talks from the world's greatest thinkers in its historic lecture theatre; a national programme of Masterclasses for young people in mathematics, engineering and computer science; hands-on science workshops in its L'Oréal Young Scientist Centre; animations and films from its award-winning Ri Channel and the preservation of its scientific legacy through the Faraday Museum and archival collections.
The Department of Computer Science at Oxford University is home to a range of graduate and undergraduate degree courses, and internationally significant programmes of computer science research. As part of its outreach programme the Department of Computer Science at Oxford is dedicated to engaging with as many young people as possible who have an interest in computer science and its far-reaching applications.
I've got a question — who do I talk to?
Please contact us at csrimasterclasses@cs.ox.ac.uk
Please note that the organisers reserve the right to change the programme without notification or to make alterations to the advertised details for the day at short notice.