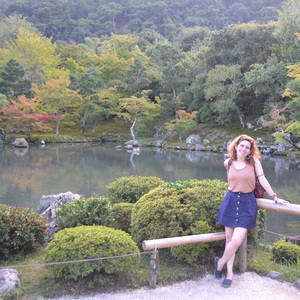 Ada Alevizaki
Doctoral Student
E: antigoni[dot]alevizaki[at]cs.ox.ac.uk
Department of Computer Science,
Robert Hooke Building
Directions Postal Address
Interests
Sensor Networks, Machine Learning, Robotics, Control and Verification
Biography
I received the Diploma in Electrical and Computer Engineering in the National Technical University of Athens, Greece, in 2017.

Since October 2017, I am a DPhil student in the Centre for Doctoral Training in Autonomous Intelligent Machines and Systems (AIMS) at the University of Oxford. After completing my training year, I joined the Cyber Physical Systems Group, Department of Computer Science, under the supervision of Prof. Niki Trigoni, working on the Deep & Frequent Phenotyping project in collaboration with the Department of Psychiatry.

My research interests currently focus on how we can exploit data gathered from smart wearables, to achieve complex tasks such as indoor localisation, mapping and activity recognition. My goal is to develop a framework to infer location and estimate motion in real time, together with mobility models to distinguish between different stages of dementia; this could assist remote monitoring of Alzheimer's patients in their home environments and allow for intervention should abnormal activity of the patient be detected.
Activities
Supervisor