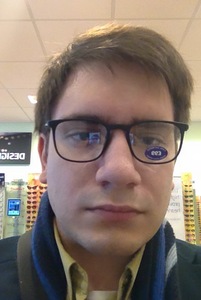 Alex Kavvos
Doctoral Student
Leaving date: 5th October 2017
Interests
λ-calculus, type theory, modalities in type theory and programming languages, categorical semantics, higher-order computability.
Please visit my personal website.
Biography
I read Computer Science at University College, Oxford and received a MCompSci in Computer Science in 2013. I am a Non-Stipendiary College Lecturer at Univ, mainly tutoring undergraduate students in 1st year programming courses.
Selected Publications
Activities
Supervisor