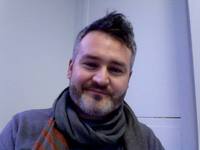 Dr David Mellor
Doctoral Student
Leaving date: 10th September 2019
Biography
I call myself a 'cybersecurity theorist' because my work involves a blend of philosophy and social theory, which looks to de-familiarise and reformulate the concept of cybersecurity.
Currently I'm a member of the Computer Science Department and the Centre for Doctoral Training in Cyber Security at the University of Oxford. I previously studied and worked as an educational researcher, lectured at several universities, and was a senior manager at the Economic and Social Research Council. I studied for my previous degrees at the University of York, Goldsmiths College University of London, and Cardiff University.
Undertaking a career change, I joined the University of Oxford in the autumn of 2013. I'm currently reading for a DPhil after completing a year of training in the technical, political, and business aspects of cybersecurity.
Supervisor