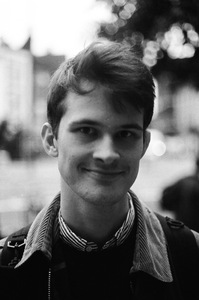 Konrad Kollnig
Doctoral Student
E: firstname.lastname@cs.ox.ac.uk
Wolfson Building, Parks Road, Oxford OX1 3QD
Interests
My research analyses how the technical architecture of the smartphone ecosystem may pose harm to its users, particularly their right to data protection and their ability to limits these harms.
My focus is currently our GreaseDroid system, a new architecture to fix dark patterns in apps easily through a community-based approach. It has recently been covered by IEEE Spectrum: https://spectrum.ieee.org/tech-talk/computing/software/new-tool-strips-manipulative-dark-patterns-from-mobile-apps
Besides, I'm building TrackerControl, an app to expose hidden data flows in apps to end-users and regulatory bodies, and educate users about their legal rights. A user of the app has kindly created a video that explains how it works: https://www.youtube.com/watch?v=Ulo1pVmGrLQ&t=218s
My work is part of my research group's ongoing efforts to develop more ethical technology.
Previously, I analysed the compliance of mobile apps with GDPR in my MSc thesis under the supervision of Professor Max van Kleek.
Biography
I studied mathematics and computer science in Aachen (Germany), Edinburgh, and Oxford.
Besides my studies, I have long been passionate about IT policy and involved in relevant student societies.
I am now pursuing a doctorate under the supervision of Professor Sir Nigel Shadbolt, as part of the Human-Centred Computing Group.
Selected Publications
Supervisor