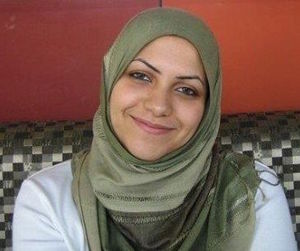 Mariam Nouh
Doctoral Student
Leaving date: 3rd September 2020
Biography
I'm a DPhil student in Cyber Security focusing on cybercrime and social networks. I hold a M.A.Sc. degree in Information Systems Security from Concordia University, Montreal, Canada and a B.Sc. degree from King Saud University College of Computer and Information Sciences in Information Technology, Riyadh, Saudi Arabia. My research interest spans multiple areas including security and privacy, software engineering, social network analysis, and decision support systems.
I'm currently a member of several societies at Oxford including the Oxford Union, and a committee member in the Oxford Women in Computer Science (OxWoCS) society performing the role of industry events coordinator.
Before joining Oxford, I held the positions of research affiliate at MIT, and research associate at the Center for Complex Engineering Systems (CCES) at King Abdulaziz City for Science and Technology (KACST), Saudi Arabia.
In my downtime, I enjoy doing freelance photography and horseback riding.
Selected Publications
Activities
Supervisors