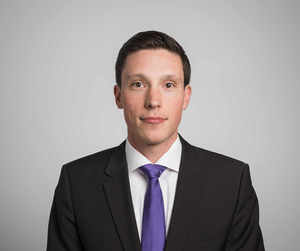 Martin Johannes Kraemer
Doctoral Student
E: martin.kraemer@cs.ox.ac.uk
Wolfson Building, Parks Road, Oxford OX1 3QD
Interests
I'm interested in privacy and the Internet of Things. My research aims to provide deeper understanding of the impact of technology on our privacy, especially in the home. I approach the privacy context of smart homes from a socio-cultural perspective, considering the triangular relationship between socio-cultural aspects and technology, technology and privacy, and privacy and socio-cultural aspects.
Admin
I'm the teaching assistant (TA) for Security & Incident Management and Mobile Systems Security, both part of the Software Engineering Program. For any related questions, please drop me an email.
Biography
I'm a DPhil student at the Department of Computer Science, and also part of the Centre for Doctoral Training (CDT) in Cyber Security. In 2016, I received an MSc in Computer Science from the University of Edinburgh. After graduating from Cooperative State University Baden-Wurttemberg (Mannheim) with a BSc in Business Information Systems in 2012, I worked for three years as an IT Consultant with SAP Switzerland.
Selected Publications
Supervisor