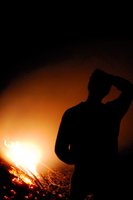 Michael Morak
Doctoral Student
Leaving date: 15th April 2015
Interests
I am interested in both the practical and theoretical aspects of logic programming paradigms, ontological reasoning, database techniques and query languages. This includes questions regarding the theoretical worst-case complexity analysis, parameterized complexity and expressive power, as well as practical applications, algorithm development and optimization, and the involved aspects of software engineering practices.
Biography
I am currently a doctoral student at the Department of Computer Science, University of Oxford, under the supervision of Georg Gottlob.
Before coming to Oxford, in 2011 I completed my Master's degree in Computational Intelligence at the Vienna University of Technology, and worked there as a teaching assistant as part of the Databases and Artificial Intelligence group. In 2010 I finished my Bachelor's degree in Software and Information Engineering at the Vienna University of Technology.
Selected Publications
Supervisor