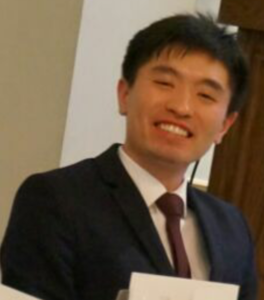 Dr Yongchao Huang
Research Associate
E: yongchao.huang@cs.ox.ac.uk
Wolfson Building, Parks Road, Oxford OX1 3QD
Interests
Math (algebra and optimisation)
Stats (structured and data-driven)
Programming (agile software development)
Biography
I am a postdoc researcher in Computer Science at University of Oxford, working with Prof. Abate on learning smart building dynamics. I am curious about some fundamental aspects of science and logics, namely algebra, optimisation, probabilistic modelling, etc. My interests lie in math and its applied spaces (e.g. numerical, signal processing, learning, control, etc) -- conceiving myself as a bit more old school rather than being fascinated by the prevalents. While gradiently walking towards a theorist and generalist, I am keen to answer real world questions via evidence-based, agile, and ideally creative routines, typical fields include those concerning humans wellbeing and social good such as engineering (smart structures, buildings and systems), climate, energy, and data science related subjects (e.g. finance), where, hopefully, computers could be potentially automated to aid decision-making, boost efficiency and/or accuracy.
I did my DPhil in the Engineering Science department at University of Oxford and spent some 2.5 years in UK financial industry solving practical data science puzzles end-to-end before returning to academia in mid 2019.
Github blogs, publications page, group site: OXCAV (Oxford control & verification group).
Selected Publications
Supervisor