Timothy Zakian

Wolfson Building
Department of Computer Science
University of Oxford
Oxford, OX1 3QD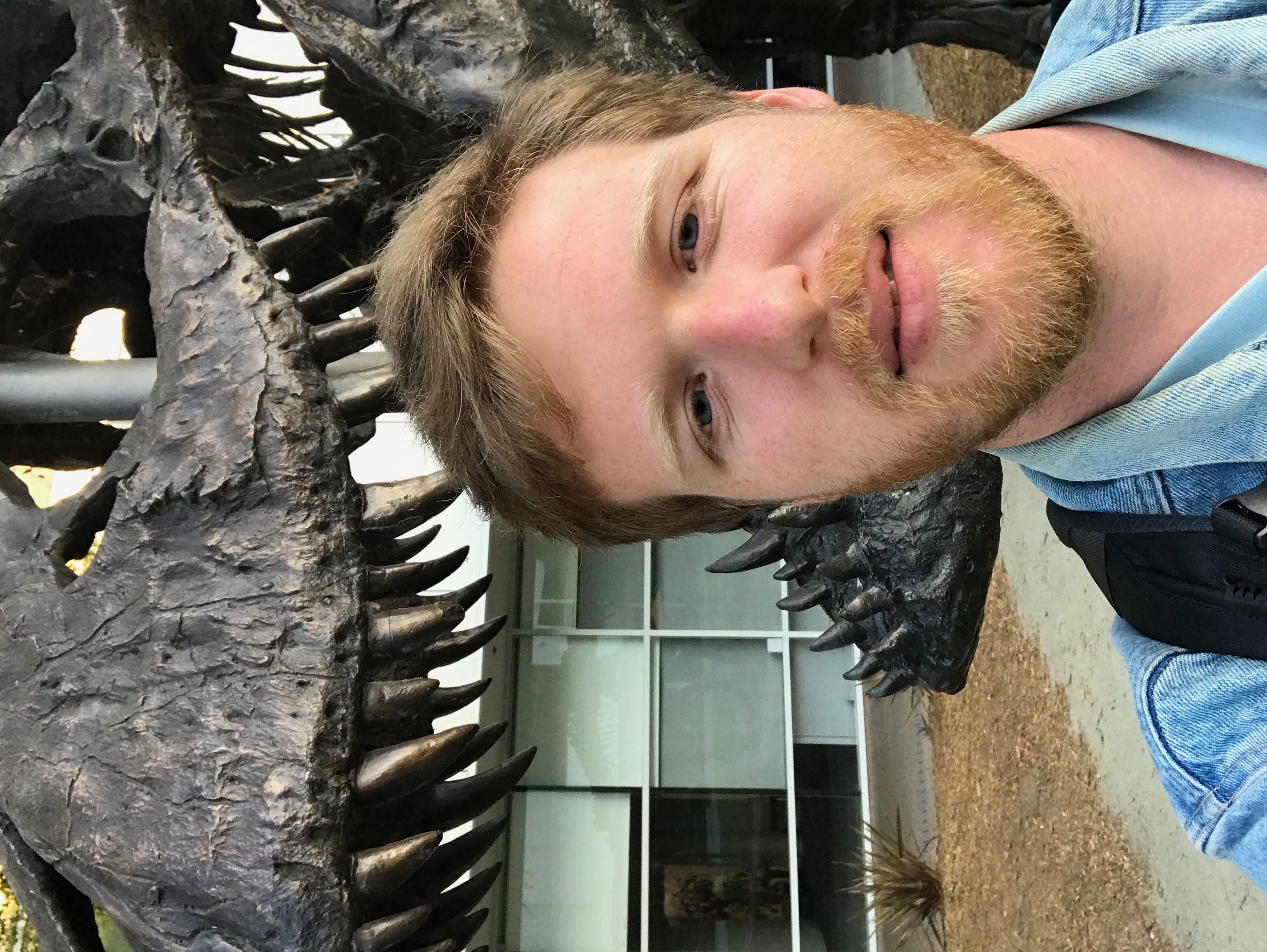 <timothy.zakian@cs.ox.ac.uk>
Hi! I am a DPhil (PhD) student in the Department of Computer Science at the University of Oxford where I study programming languages. I am interested in programming language theory, applied logic, and the parts of mathematics not involving numbers, and on the more applied side, compilers and compiler implementation, runtimes, operating systems, and embedded systems.
My current research centers around operational semantics, and in how we can use these semantics to describe the costs of programs. Particularly, I am working on how we can use semantic descriptions of cost to better profile, optimize, and prove the correctness of parallel, concurrent, and distributed programs.
I was previously an undergraduate student at Indiana University Bloomington where I studied computer science and mathematics, and specialized in programming languages on a Wells Scholarship . While I was at Indiana, I was a member of the programming languages group ( "PL Wonks" ) where I worked with Ryan Newton.
In case you're interested, here is my CV
Publications
L.A.R. Capelli, Z. Hu, and T.A.K. Zakian: iPregel: A Combiner-Based In-Memory Shared Memory Vertex-Centric Framework. In 11th International Workshop on Parallel Programming Models and Systems Software for High-End Computing (P2S2 2018)
T.A.K. Zakian, T.L. McDonnell, M. Cimini, and R.R. Newton. Ghostbuster: A Tool for Simplifying and Converting GADTs. In Journal of Functional Programming. Link, Author Version
T.L. McDonnell, T.A.K. Zakian, M. Cimini, and R.R. Newton. Ghostbuster: A Tool for Simplifying and Converting GADTs. In Proc. of the 21st International Conference on Functional Programming (ICFP 2016). Paper , Appendix
C. Zakian, T.A.K. Zakian, A. Kulkarni, B. Chamith, and R.R. Newton. Concurrent Cilk: Lazy Promotion from Tasks to Threads in C/C++. In The 28th International Workshop on Languages and Compilers for Parallel Computing (LCPC 2015). Paper , Extended Version
Drafts
T.A.K. Zakian. Semantic Profiling for Heterogeneous Parallel Languages. Paper
T.A.K. Zakian, L. Capelli, and Z. Hu. Automatic Incrementalization of Vertex-Centric Programs. Paper
Other coordinates