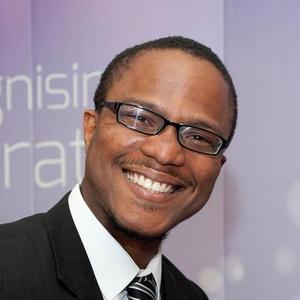 Dr Jason R. C. Nurse
Research Fellow
Leaving date: 30th June 2018
Themes:
Completed Projects:
Biography
I primarily work as a Research Fellow in Computer Science pursing novel approaches to maintain organisational cybersecurity. Within my role, I also act as a lecturer within the Centre for Doctoral Training in Cyber Security (CDT) and as a supervisor for various undergraduate, masters and doctoral projects. I am a JR Fellow in Wolfson College Oxford and a member of Cyber Security Oxford.
There are various projects that I have been involved in, including: Identity Security in Cyberspace, Cybersecurity Capacity Models, Risk Control Effectiveness, Corporate Insider Threat Detection: Cyber Security Inside and Out (CITD), and TEASE (Trust Enabling Augmented-Reality Support for Information-Environments).
In addition to my role at Oxford, I held a Research Fellow post at the University of Warwick in the Department of Psychology.
I completed a PhD in Computer Science (specialising in online security for businesses) at the University of Warwick. I also hold an MSc in Internet Computing (Distinction) from the University of Hull, and a BSc in Computer Science and Accounting (First Class) from the University of the West Indies.
Outside of academia, I have had roles in industry ranging from software development to Web application development, and researching the application and exploitation of new technologies within business.
> News:
Papers accepted lately for IEEE IT Professional (IT-Pro), Human Aspects of Security and Privacy Conference (HCII-HAS), British Human Computer Interaction Conference (B-HCI), World Conference on Information Security Education (WISE), & Journal On Advances in Security (JAS).
Papers published recently in Social Informatics Conference (SocInfo), ACM CCS Insider Threat Workshop (MIST), Security Informatics Journal (SI), Human-centric Computing and Information Sciences Journal (HCIS), International Conference on Emerging Security Information' Systems and Technologies (on Sonification, and Attack Graphs), Forum on Research & Tech in Society (RTSI), Journal of Wireless Mobile Networks, Ubiquitous Computing, and Dependable Applications (JoWUA), ICISSP-2016, and HCII-2016 (security track). Find out more about publications here.
On a more social note, you can now find me on Twitter @jasonnurse!
Selected Publications
Activities
Projects
Completed Projects
Supervisor
Past Students