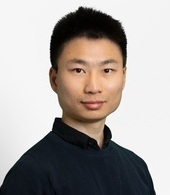 Jiarui Gan
Departmental Lecturer
E: jiarui.gan@cs.ox.ac.uk
Wolfson Building, Parks Road, Oxford OX1 3QD
Interests
I work mainly in the area of computational game theory, and more broadly speaking my interests lie in the fields of multi-agent systems, EconCS, and AI. The central topic of my research is about finding good strategies to use when interacting with intelligent agents (including AI-powered autonomous agents or human beings), especially in real-world scenarios with all sorts of intricacies. I'm fascinated by the power of computer science in tackling this task, and I enjoy solving the related algorithmic "puzzles" and uncovering what can and cannot be achieved through understanding the computational complexity of the problems.
✦ I'm looking for PhD students. Feel free to get in touch if you're interested! (See more about PhD at Oxford here.)
Biography
Prior to rejoining Oxford, I was a postdoctoral researcher at Max Planck Institute for Software Systems in Germany. I obtained my DPhil degree at Oxford in 2021.
Selected Publications