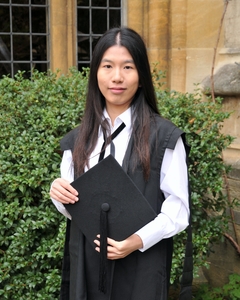 Min Wu
Doctoral Student
Research Associate
Former Member
Interests
Artificial Intelligence Safety; Formal Methods.
Specifically, my research interests are (1) robustness guarantees for deep neural networks, (2) verification and testing of deep learning, and (3) explainable and interpretable machine learning.
Biography
I am a final year DPhil (PhD) Candidate under Prof. Marta Kwiatkowska at the Department of Computer Science, University of Oxford. I submitted my doctoral thesis titled "Robustness Evaluation of Deep Neural Networks with Provable Guarantees" in October 2019 and have passed the viva (oral examination) in February 2020.
Starting from October 2019, I have been a post-doctoral researcher in the same group, working on the explainability and interpretability of machine learning models for natural language processing.
Teaching
Selected Publications
Projects
Supervisor