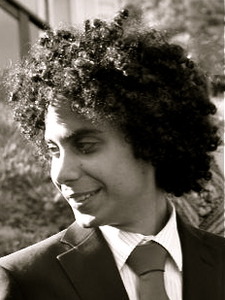 Morteza Lahijanian
Research Associate
Leaving date: 31st July 2018
Interests
His research interests include dynamics, control theory, game theory, systems, and formal methods with applications in robotics and systems biology, particularly, motion planning, finite abstraction, formal verification, formal synthesis, and hybrid systems.
See his personal website for more details: MortezaLahijanian.com
Biography
Morteza Lahijanian is a research associate at the Dept. of Computer Science at University of Oxford. He received his B.S. in Bioengineering from University of California, Berkeley (2004), M.S. in Mechanical Engineering from Boston University (2009), and Ph.D. in the field of systems and control theory with applications in robotics under the supervisions of Sean B. Andersson and Calin Belta from Boston University (2012). He conducted research as a postdoc in the field of robotics under the guidance of Lydia Kavraki and Moshe Vardi in the Dept. of Computer Science at Rice Univeristy (2015). He is currently working on Mobile Robotics project led by Paul Newman, with co-investigators Ingmar Posner, Niki Trigoni and Marta Kwiatkowska.