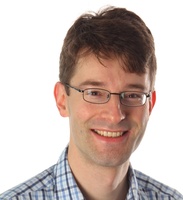 Stefan Kiefer
Associate Professor
Royal Society Research Fellow
E: stekie delete this at cs.ox.ac.uk
Wolfson Building, Parks Road, Oxford OX1 3QD
Interests
Verification, probabilistic models, infinite-state systems, program analysis, automata theory.
If you are considering doing a DPhil, feel free to contact me.
Recent talks
Teaching
Since 2014 I tutor first- and second-year core courses for St John's College.
Professional Service
Biography
I received my undergraduate degree in computer science at the University of Stuttgart in 2005. I completed my doctoral degree (Dr. rer. nat., summa cum laude) at the TU München in 2009 under the supervision of Javier Esparza. From 2009 to 2013 I had postdoctoral positions, including a DAAD postdoctoral fellowship, at the University of Oxford. I hold a Royal Society University Research Fellowship for my project on Quantitative Analysis of Infinite-State Systems. Since 2013 I am a Research Lecturer and since 2014 an Associate Professor at the Oxford University Department of Computer Science.
Postdoc
DPhil Student
Ines Marusic (co-supervised with M. Benedikt and J. Worrell), graduated 02/2017
Grants
Activities
Past Student