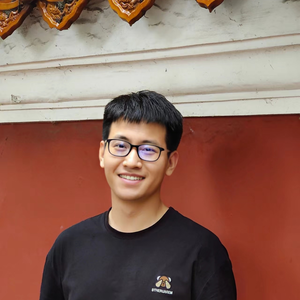 Mr Yiyuan Yang
Doctoral Student
E: yiyuan.yang@cs.ox.ac.uk
Department of Computer Science,
Robert Hooke Building
Directions Postal Address
Biography
I am a DPhil student (Jan 2023-) in the Department of Computer Science at the University of Oxford (Also as a member in the Merton College), supervised by Prof. Andrew Markham and Prof. Niki Trigoni, with the fully funded Clarendon Scholarship.
Before that, I got my Master's Degree from the Department of Automation at Tsinghua University and my Bachelor's Degree from the School of Artificial Intelligence and Automation (experimental class) at Huazhong University of Science and Technology. I used to be a research intern at the Decision Making & Reasoning Lab-Huawei Noah's Ark Lab and the Decision Intelligence Lab-Alibaba DAMO Academy.
More details can be found here.
Supervisors