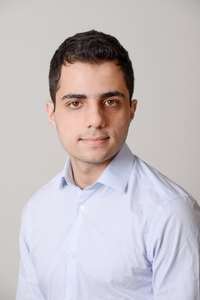 George Chalhoub
Doctoral Student
E: george.chalhoub@cs.ox.ac.uk
E: contact@georgechalhoub.com
Room 469, Wolfson Building, Parks Road, Oxford OX1 3QD
United Kingdom
Biography
George Chalhoub is a doctoral student in Cyber Security at the Department of Computer Science and part of the Centre for Doctoral Training (CDT) in Cyber Security. His research explores how user experience (UX) principles can inform the design of security and privacy in the smart home.
He received his BS in Computer Science from the Department of Computer Science & Mathematics at the Lebanese American University in 2017. He obtained his MSc in Computer Science from the school of Electronics and Computer Science at the University of Southampton in 2018, in collaboration with Lloyd's Register Foundation.
George is currently an Expert Contributor at Oxford Analytica.
Activities
In June 2019, George was selected to represent Pembroke College at the long-standing Technos International Week program in Tokyo, Japan. He is the webmaster of Oxford's War and Peace Interdisciplinary Network.
Selected Publications
Supervisor