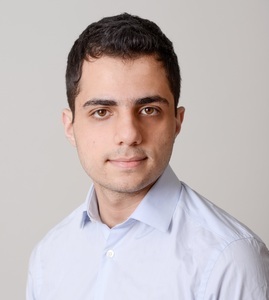 George Chalhoub
Doctoral Student
Room 469, Wolfson Building, Parks Road, Oxford OX1 3QD
United Kingdom
Biography
George Chalhoub is a doctoral student in Cyber Security at the Department of Computer Science, University of Oxford, and part of the Centre for Doctoral Training in Cyber Security. George's doctoral research is supported by the Information Commissioner's Office and explores the application of user experience (UX) principles in the security and privacy design of smart homes. During his doctoral studies, George completed an internship at Microsoft Research.
He received his BS in Computer Science from the Department of Computer Science and Mathematics at the Lebanese American University in 2017. He obtained his MSc in Computer Science from the school of Electronics and Computer Science at the University of Southampton in 2018, in collaboration with Lloyd's Register. He previously worked as a Cyber Security Analyst and is an Expert Contributor at Oxford Analytica.
Admin
George worked with Lord John Alderdice to provide technical assistance in the management of the Centre for the Resolution of Intractable Conflict (CRIC). He previously worked as a Web and Peace at Oxford Web Administrator at the Department of Politics and International Relations. He was the webmaster of the Competitive Computer Security Society and the Oxford Fintech & Legaltech Society.
Selected Publications
Activities
Projects
Supervisor