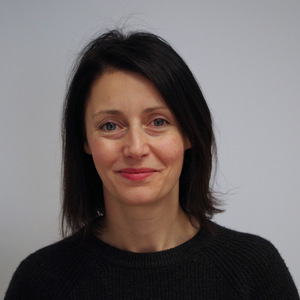 Sadie Creese
Professor of Cybersecurity
E: sadie.creese@cs.ox.ac.uk
Robert Hooke Building, Parks Road, Oxford OX1 3PR
Themes:
Completed Projects:
Biography
Sadie Creese is Professor of Cybersecurity in the Department of Computer Science at the University of Oxford.
She is a Fellow of Worcester College, Oxford where she is a member of the Governing Body. She is Director of the Global Cyber Security Capacity Centre at the Oxford Martin School and a member of the Coordinating Committee for the Cyber Security Oxford network. She leads and manages large interdisciplinary research programmes; she supervises undergraduate projects, teaches at graduate level for the Centre for Doctoral Training in Cybersecurity and co-leads the cyber-risk programme as a core element of the MBA at the Saïd Business School. She is engaged in a broad portfolio of cyber-security research spanning situational awareness, visual analytics, risk propagation and communication, threat modelling and detection, network defence, dependability and resilience and privacy. Since 2003 she has been involved in research collaborations with other disciplines.
Creese enjoys numerous public-policy advisory roles: she has been a member of the RCUK Global Uncertainties Programme Strategic Advisory Group, the World Economic Forum's Global Agenda Council on Future of the Internet, the Royal Society's Cyber Security project Steering Committee, the Strategic Advisory Group for the National Technical Authority in Information Assurance (CESG) and the Cyber Crime Reduction Partnership (UK body, Home Office secretariat). Recently, she was a member of the panel commissioned by HM Government's Chief Scientific Advisor to review "The Defence and Security Threats and Opportunities presented by the 'Internet of things' in the next 0-15 years".
Creese is also widely in demand as an invited speaker in high-profile forums worldwide, as well as presenting her research at conferences and workshops. She has addressed the Seoul Global Conference on Cyberspace in the London Process in 2013, and is booked to address this year's The Hague Conference in the same series. She has participated in the WEF Global Agenda Summit and twice attended the Davos meeting. She is a regular contributor to the annual UK Information Assurance conference, as well as the IEEE Technologies for Homeland Security conference and the EU Institute for Security Studies cyber-capacity programme; she is a founding committee member of the conference on Human Aspects of Information Security, Privacy and Trust as one of the Human-Computer Interaction International conferences, and she supports the Women's Security Society.
Prior to joining Oxford in October 2011, Creese was Professor and Director of e-Security at the University of Warwick's International Digital Laboratory. Creese joined Warwick in 2007 from QinetiQ, where she most recently served as Director of Strategic Programmes for their Trusted Information Management Division. Recent publications include papers on topics including insider-threat detection, visual analytics for cyber attack, cyber-risk propagation prediction, identity attribution across physical and cyber spaces, personal privacy in the face of big data, vulnerability of identities in social-networking contexts, trustworthiness metrics for openly sourced data and how best to communicate cyber risk.
Roles
Member of RCUK Global Uncertainties Programme Strategic Advisory Group
Selected Publications
Activities
Projects
Current Students