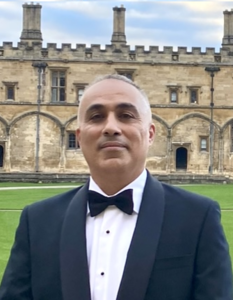 Wael S Albayaydh
E: wael.albayaydh@cs.ox.ac.uk
Wolfson Building, Parks Road, Oxford OX1 3QD
Interests
Cyber Security, Human Computer Interaction, Usable Security, Usable Privacy, Digital Economy.
Biography
Wael Albayaydh has extensive business and academic experience. He is a DPhil researcher in the Department of Computer Science, University of Oxford, and a member of the St-Hilda's College. His research focuses on security and privacy concerns associated with smart homes. He has obtained several executive positions in leading ICT firms and mobile operators in the MENA region. He is also the founder of some successfull ICT startups. Wael research interests include as well Blockchain, Big Data and AI technologies, where he had some engagements with the Alan Turing Institute in London-UK.
Teaching
Projects
Ethical Web and Data Infrastructure in the Age of AI (EWADA) is an ambitious 3-year programme funded by the Oxford Martin School (OMS). Its mission is to reform the concentration of power on the World Wide Web by developing and deploying new forms of technical and legal infrastructure.
Selected Publications
Activities