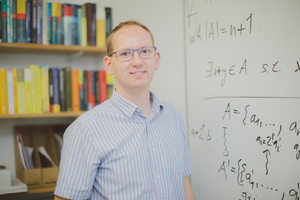 Dr Standa Živný
Professor of Computer Science
Deputy Head of Department (Teaching)
E: standa.zivny@cs.ox.ac.uk
Room 323, Wolfson Building, Parks Road, Oxford OX1 3QD
United Kingdom
Themes:
Completed Projects:
See Also:
Interests
My ultimate research goals are to characterise the inherent difficulty of computational problems and design efficient algorithms where they exist.
I may have funding for students and postdocs interested in algorithms and complexity. Get in touch if you are interested.
More about my research can be found at my personal webpage.
Activities
Projects
Completed Projects
Current Students
Research
Past Students
Past Researchers